New Records for Turkey's Exports in 18 Months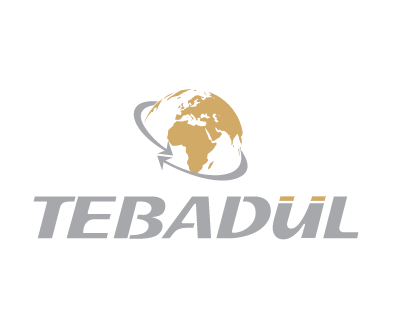 Turkey's export sector has seen a qualitative leap in recent years, reflected in successive export records as the repercussions of the global economic crisis caused by the spread of the Coronavirus, which covered various economic sectors in the world, ended.
The president of the Turkish Exporters Council, one of the largest administrative units in the Turkish economy, which comprises 61 exporters' unions in 27 sectors of the Turkish economy and includes more than 100,000 companies operating in Turkey's export sector, said that the performance of the export sector in previous years has reached high record.
Table Of Contents
We Have Reached our Goals, Surpassing the Crises We Faced
In his statement, Mr Gul noted a long history of hard work in the Turkish export sector, overcoming all domestic and international economic obstacles until the end of last year, which he described as an unforgettable year.
"For 14 years, we have been working hard to increase our annual exports to exceed the threshold of $200 billion and we have faced global economic crises at a time when we are about to reach our goals but they have not been able to dissuade us from achieving our goal," he said.
"We have succeeded in overcoming the global economic crises at a time when we are about to reach our goals but they have not been able to dissuade us from achieving our goal. The $200 billion in the annual volume of exports for the seventh month of the year, and the steady increases in the annual volume of exports continued to reach $225 billion at the end of the last year 2021," he added.
We Achieved 16 Records Over 18 Months
"Thanks to the tireless efforts of export workers and the government's support for this sector, our exports have reached 16 records in 18 months, 25 of our 27 sectors have achieved new figures. We are pleased that we have provided our country with export records over the past year, while most of the world's countries were receiving bad news due to economic crises."
Turkey Has Become A Global Supply Hub
Speaking about the reasons for achieving the export records, Gul said, "Thanks to the performance achieved by the export sector during the Corona crisis, Turkey gained a more important position in the world market as a source of various goods, and the Turkish market witnessed a turnout after removing the Corona restrictions and became one of the most important supply centres worldwide.
"Most export companies are receiving large demands, all of which are geared towards significant achievements in the coming period, and this will have further positive repercussions on the export sector and the Turkish labour market in general."
Edited by Tebadul International Trade
Source: Ihlas Agency
Did you like our topic? You can share it with your friends
Get Best Services By Register With Tebadul