The Ultimate Guide for Izmir Industrial Zones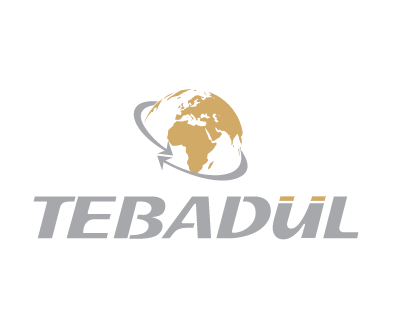 Welcome to the vibrant city of Izmir, Turkey's third-largest city and a hub of industrial excellence. Situated on the Aegean coast, Izmir boasts a rich history, a thriving economy, and a strategic location that has made it a significant centre for industrial development. At the heart of this industrial growth are the Izmir Industrial Zones, which have played a pivotal role in shaping the city's economic landscape.
The Izmir Industrial Zones serve as dynamic ecosystems, fostering innovation, manufacturing, and trade across various sectors. These zones provide an ideal environment for local and international businesses to establish their operations and thrive in a highly competitive market. They offer a wide range of advantages, including strategic connectivity, modern infrastructure, access to skilled labour, and a supportive business ecosystem.
Table Of Contents
Izmir Economy and Industry
Welcome to the vibrant and diverse economy of Izmir, where a tapestry of industries, flourishing commerce, efficient transportation-communications networks, and thriving agricultural activities form the backbone of this remarkable city. Within Izmir's industrial landscape, a plethora of sectors captivates attention, including the production of oil and chemical products, metals, textiles, machinery, food processing, tobacco, and soil-based industries. These sectors not only exemplify Izmir's industrial prowess but also contribute significantly to its economic growth.
When it comes to commerce, Izmir offers a vibrant and bustling marketplace. The city's commercial life thrives with a diverse array of trading activities that encompass foodstuff, construction, textile and ready-made clothing, wood and furniture, chemical and plastic products, and a wide range of agricultural goods. This dynamic commercial environment attracts both local and international businesses, fostering a spirit of innovation and trade that propels Iizmr's economy forward.
In the realm of agriculture and animal husbandry, Izmir shines with its bountiful harvests and sustainable practices. The region's fertile lands yield an abundance of crops, including cotton, grapes, olives, figs, tobacco, vegetables, and fruits. This agricultural richness not only caters to the local market but also serves as a significant contributor to the national and international agricultural sectors. Furthermore, Izmir's coastal location ensures a thriving fishing industry, providing an additional source of sustenance and economic growth.
In Izmir, the mosaic of economic activities paints a vibrant picture of a city that embraces both tradition and progress. From the bustling industrial zones to the dynamic trading hubs and the fertile agricultural lands, Izmir offers a rich tapestry of opportunities for businesses, entrepreneurs, and investors seeking a thriving and diverse economic landscape. Come and explore the multifaceted wonders of Izmir's economy, where innovation, commerce, and agricultural excellence converge to create a truly enticing and prosperous environment.
You may also want to learn about Gaziantep Industrial Zones.
Benefits of Industrial Zones in Izmir
The industrial zones in Izmir offer a multitude of benefits that make them an attractive choice for businesses. Let's explore these advantages in more detail:
Low Investment: One of the significant advantages of the industrial zones in Izmir is the favorable investment environment they provide. These zones offer various incentives, tax breaks, and support services to attract businesses and encourage investment. This creates a cost-effective environment for companies, allowing them to minimize their initial investment and operational costs.
Infrastructure: The industrial zones in Izmir boast modern and well-developed infrastructure, including industrial facilities, utilities, transportation networks, and technology parks. This infrastructure is designed to meet the diverse needs of businesses, ensuring smooth operations and facilitating productivity. Companies can benefit from ready-to-use industrial spaces and utilities, saving time and resources on construction and infrastructure development.
Mutual Cooperation: The industrial zones in Izmir foster a spirit of mutual cooperation among businesses. The coexistence of companies from various sectors creates opportunities for collaboration, networking, and knowledge-sharing. This collaborative environment encourages innovation, promotes the exchange of ideas, and opens doors to potential partnerships and joint ventures.
Focus on Business: The industrial zones provide an environment where businesses can focus on their core activities without being burdened by administrative or logistical challenges. The zones offer streamlined procedures, simplified bureaucracy, and efficient support services, enabling companies to concentrate on their business operations and growth strategies.
Increased Employment Opportunities: The establishment of industrial zones in Izmir generates a significant number of job opportunities. These zones attract both local and international companies, leading to increased employment prospects for the local workforce. The availability of diverse industries within the zones creates a demand for various skill sets, enhancing the overall employment landscape of the region.
You may also want to learn about The Industrial Zones in Istanbul.
The Top Industrial Areas in Izmir
İzmir Ataturk Organized Industrial Zone
İzmir Ataturk Organized Industrial Zone (IAOSB), is a true powerhouse in Turkey's production, export, and employment sectors.
Spanning an impressive total area of 6,240,000 square meters, IAOSB is strategically located in the northwest of İzmir. Just 20 kilometres from İzmir Port, 45 kilometres from the Airport, and a mere 8 kilometres from the TIR customs, IAOSB enjoys excellent connectivity. The zone is seamlessly linked to the airport, bus station, port, and city centre through the well-developed ring road, ensuring smooth transportation and logistics.
IAOSB is a thriving ecosystem with approximately 50,000 skilled individuals employed within its boundaries. Hosting 600 companies, the region boasts a diverse array of industries, with a strong presence in textiles, ready-made clothing, machinery, automotive sub-industry, metalworking, plastics, chemistry, food processing, electricity, and electronics. This dynamic mix of sectors contributes to IAOSB's impressive annual turnover of 7.8 billion dollars, with exports totalling 2.5 billion dollars and imports reaching approximately 1 billion dollars.
The region is not only a powerhouse in terms of economic activity but also a responsible consumer of resources. IAOSB consumes an astounding 55 million cubic meters of natural gas, 700 million kilowatt-hours of electricity, and 4 million cubic meters of water annually, demonstrating its significant energy and resource needs.
At IAOSB, quality, environmental sustainability, and energy management take center stage. The region proudly holds the TSE EN ISO 9001:2015 Quality Management System, TSE EN ISO 14001:2015 Environmental Management System, and TSE EN ISO 50001:2018 Energy Management System certificates, showcasing its commitment to excellence and responsible practices within its integrated management system.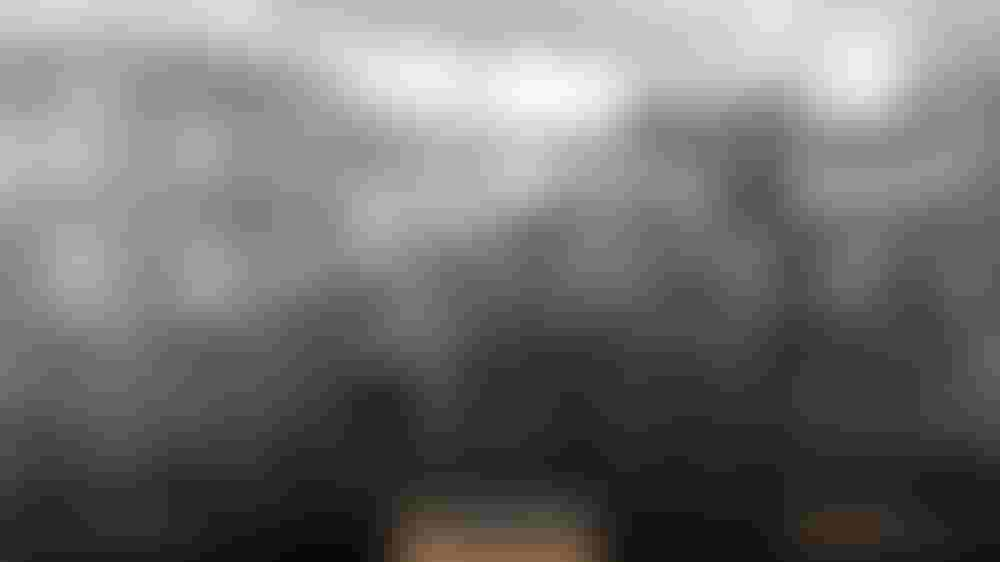 Aliaga Organized Industrial Zone
Get ready to be captivated by the story of Aliaga Organized Industrial Zone (ALOSBİ), a remarkable investment destination that has garnered attention both nationally and globally. Established in 1997 as an "Organized Industrial Zone to be established without any credit from the Ministry of Industry," ALOSBİ has emerged as a beacon of industrial excellence, showcasing its significant contributions to the country's economy and the global market. Under the visionary leadership of the Ege Region Chamber of Industry (EBSO) and with the active participation of Aliaga Chamber of Commerce and İzmir Special Provincial Administration, ALOSBİ has truly set itself apart.
Sprawled across a vast area of approximately 10 million square meters, ALOSBİ hosts a myriad of industrial establishments that have become synonymous with employment generation, foreign trade, innovation, and the production of groundbreaking products. With its sights set on becoming a world-renowned manufacturing centre, ALOSBİ has captured the imaginations of industrialists, both domestic and international, thanks to its modern management practices and innovative approaches.
Remarkably, ALOSBİ has made an extraordinary investment of 200 million Euros, employing modern and technological facilities to provide top-notch infrastructure services across its extensive 10 million square meter expanse. What sets this investment apart is that it has been entirely financed by the equity of the industrialists themselves, without relying on a single TL of credit or external support from the state. This remarkable accomplishment highlights the unwavering commitment of the industrialists involved, showcasing their confidence in the immense potential of ALOSBİ.
Prepare to be amazed as you delve into the world of ALOSBİ, where visionary leadership, innovative practices, and a commitment to excellence have transformed this industrial zone into a symbol of industrial prowess. From its extensive infrastructure investments to its remarkable financing model, ALOSBİ stands as a testament to the power of entrepreneurship and collective determination. Discover the allure of ALOSBİ and witness firsthand the incredible journey of a manufacturing centre that has set its sights on conquering the world.
Bagyurdu Organized Industrial Zone
Embark on an extraordinary journey with the Bagyurdu Organized Industrial Zone (OIZ), a testament to visionary entrepreneurship and boundless opportunities. This remarkable venture began in September 2006 when SS KOBSAN Arsa ve Konut Yapı Koop., a dynamic consortium comprising Egekobider members and environmental industrialists, acquired the non-agricultural parcel no. 971 in İzmir's enchanting Bagyurdu town.
With a grand vision in mind, the Bagyurdu OIZ was meticulously planned to unfold in two captivating stages. The first stage, which ignited excitement and anticipation, commenced in October 2011 with the initiation of infrastructure construction. To ensure a thriving ecosystem, the OIZ set rigorous investment criteria: infrastructure expenditures of an impressive 60,000,000 TL, factory constructions totalling 150,000,000 TL, machinery equipment amounting to a remarkable 500,000,000 TL, a prodigious production potential of 1.5 Billion USD, and an astounding export volume of 500,000 USD.
As the stage was set, an atmosphere of transformation and innovation emerged, attracting pioneering companies eager to make their mark. A plethora of sectors, with a special emphasis on automotive, machinery, building materials, and electricity, stood at the forefront of this industrial revolution. The region sprang to life with the creation of 140 carefully designed parcels of various sizes, forming a mesmerizing mixed OIZ that captured the imagination of ambitious entrepreneurs and industry leaders alike.
Fast forward to today, and the vision is a vivid reality. In November 2013, the infrastructure for the first stage reached completion, paving the way for the commencement of factory construction. Now, a mesmerizing tapestry of 40 industrial facilities awaits eager investors, ready to witness their dreams take shape within this vibrant industrial haven.
You may also want to learn about Kocaeli Industrial Zones.
Bergama Organized Industrial Zone
Bergama Organized Industrial Zone (OIZ) was established in 1997 as a beacon of industrial innovation. Spanning an impressive total area of 1,747,491 square meters, this meticulously planned zone is poised to unleash the potential of businesses looking for a strategic and dynamic location.
With careful attention to detail, the expropriation procedures have been completed, ensuring a smooth and hassle-free experience for companies seeking to establish their presence within the Bergama OIZ. A total of 76 industrial parcels have been meticulously crafted, each one meticulously designed to meet the specific needs of industries. The comprehensive planning includes not just industrial spaces but also incorporates administrative and social facilities, education facilities, a technopark, a technical service area, a sports area, and a state-of-the-art treatment facility. This integrated approach creates an environment that supports the holistic development of businesses, ensuring their success.
Flexibility is at the core of the Bergama OIZ's planning. As per the industrial sectors to be established, the layout and arrangement of the zone can be adapted to meet the unique requirements of each industry. This flexibility allows businesses to tailor their operations and infrastructure within the zone, optimizing efficiency and productivity.
Water, a critical resource for industrial activities, is abundant and of exceptional quality in the region. Businesses can rely on a sufficient and reliable domestic water supply, providing them with peace of mind and eliminating concerns over water scarcity or quality issues.
Furthermore, the Bergama OIZ benefits from the presence of geothermal energy resources in the surrounding area. These resources offer an environmentally friendly and cost-effective energy solution for industries, ensuring sustainable operations and reducing reliance on conventional energy sources.
Get Best Services By Register With Tebadul