Online Import from Turkey in 2023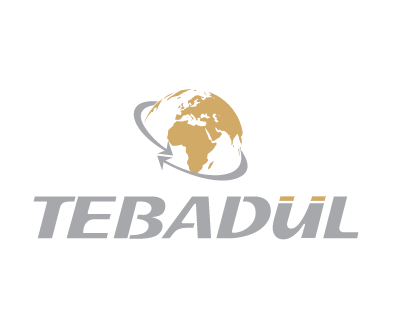 Table Of Contents
Is Online Import from Turkey possible?
Yes, it is possible. Online import from Turkey is one of the newly used methods in international trade; Turkey is concerned to provide all high-standard international legal facilities for importers.
How to Import from Turkey Online?
Import operations have a number of determinants for importers to get high-quality products that fulfill their requests and profits. Online import directly affects importers, mainly in terms of costs, punctuality, speed, and profits due to tremendous competition between Turkish companies and factories.
Importers must take into consideration reviews and customers' comments of online-providing service companies before purchase. We highly recommend screening websites to make comparisons to ensure features, prices, and quality.
It is worth noting that e-commerce websites in Turkey are expected to reach 130 websites in 2021 and 100 websites with security certificates, while there are 25 websites with security certificates till now.
Online Import Steps from Turkey
After completing the whole transaction of purchase by importers, they can decide on the port where they prefer to receive the goods. It is worth noting that importers should have all necessary documents to prove the shipment ownership.
They also have to make sure of paying all customs fees so that the process of customs clearance goes smoothly without any problems.
After agreeing upon all costs, prices, and specifications, the seller ships the goods to the previously agreed-on port. After the goods arrive on time, the shipping company works on clearing them legally.
We highly recommend using the shipping company's credentials to complete the transactions of online import, which ensures transactions with the producing company or factory and encourages them to provide quick replies, good cooperation, and serious offers.
Terms and Conditions of Online Import from Turkey
The transactions of online import from Turkey are easy and popular nowadays as Turkey has offered all legal facilities at high international standards for importers. After agreeing on the products, importers move to the next step, choosing the shipping company that helps importers complete their commercial deals safely.
Thus, importers can authorize a licensed shipping company in Turkey like Tebadul to take over the transactions of shipping; the shipping company will be able to ensure the products' quality, prevent any kind of tampering, and verify the costs and ways of shipping (sea, land, or air).
Importers can also authorize a shipping agent to contact the shipping company in Turkey to coordinate the goods delivery transactions.
What are the needed documents for Online Import from Turkey?
A certificate of origin certified by the Turkish chamber of trade shows the origin of products for export.
A master bill of lading: a document shows the goods delivery for shipping companies
A health certificate shows whether the products conform to health conditions or not
A bank payment document proves the invoice value transfer outside the importer's country
In case of importers authorize an import and export company like Tebadul to complete all shipping transactions, the company will take over transactions of documents preparing and preventing any tampering of the goods quality criteria by the factory.
Edited by: Tebadul International Trading Company©
Get Best Services By Register With Tebadul