Turkey's Industry: Advantages and Stages of Development
About Turkey's Industry
Without oil, natural gas or even precious metals, Turkey's industry in 2019 reached a record value of its exports, which then exceeded $180 billion, and Turkey plans to raise it to 190 billion by the end of 2020.
Turkey's industrial sector is the most important supplier of hard currency, with Turkey effectively starting production of its national car with local technology by 100% in early 2020, while the revenues of the automotive industry, export and parts in 2019 amounted to nearly $32 billion.
How has Turkey's Industry Evolved in Recent Years?
Turkey's industrial sector exports have long set many records month after month, year after year, despite the region's turbulent geopolitical climate, the Corona pandemic and the Ukrainian war, which collectively had a significant impact on export traffic in the region.
The latest official statistics indicate that industry in Turkey has evolved, with exports of $76 billion and $947 million in Turkey's industrial sector exports in the first five months of 2022, achieving the highest value for exports in the first five months of Turkey's foreign trade history.
Turkey's Status as an Industrial Country and Ranking Globally
Turkey set record exports in 2021, dreaming of becoming the factory of the world at the gates of Europe, investing in the decline of its domestic currency, and the desire of multinational companies to bring their production closer to their major markets.
Turkey's exports in 2021 reached $225.4 billion and are seeking to increase that figure to $300 billion in 2023.
Industry Advantages in Turkey
In the folds of this article - the Industry Guide in Turkey - we will address the advantages of Turkish industry, discussing the most important areas of Turkish industry in the following paragraphs.
The most prominent feature of Turkey industrially is skilled labour, ideal location, quality of the industry, diversity of models, and prices of Turkish products competing with others.
The Most Important Areas and Size of Industry in Turkey
To answer a question about what Turkey industry is famous for, we will present in the following lines some of the most important Turkish industries:
Food Industry in Turkey
We mentioned that Turkish products are of high quality, as well as cheaper than those in other countries, due to the multiplicity of factories in Turkey, their diversity, and their fame, making various brands, competition in quality and production, both in the domestic market, and the world. Therefore, this made the food trade in Turkey a prominent trade, which gives exporters a successful investment.
Turkey's food industry is experiencing a major renaissance that is attracting business investors in the Arab world, Europe and the world.
Turkish official statistics indicate that the country has achieved large figures in the food industry, work to develop human and natural resources, and marketing competencies to increase those figures annually.
Turkey's food exports abroad are estimated at $17 billion a year, with Turkey becoming one of the most important food exporters to the European continent and multiple countries from around the world!
Chemical Industry in Turkey
The chemical sector topped the most exported sectors during the first five months of 2022, with exports of $13 billion and $606 million, which made 41.6% progress compared to exports for the first five months of last year.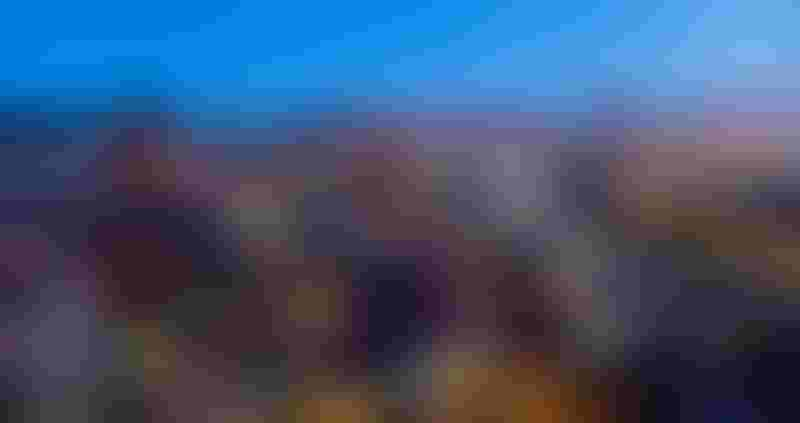 Textile and Clothing Industry in Turkey
Turkey's textile and clothing industry is prominent, with Turkey's garment sector achieving an export record in the first three months of 2022, compared to the same period in previous years.
According to data from the Turkish Exporters Council, Turkey's exports of the ready-to-wear sector from early January to the end of March 2022 amounted to $6.458 million.
The data showed that exports in the sector during the first three months increased by 16.2% compared to the same period last year 2021.
The clothing industry has been a remarkable economic force in Turkey in recent years, with exports in 2019 increasing to $17 billion.
In a related context, according to a study conducted by the consulting group McKenzie published in November 2021, in which it tackled Turkey's textile industry ranking, the study ranked Turkey third among the countries with the best textile supply potential by 2025, after Bangladesh and Vietnam, and ahead of Indonesia and China.
The study authors wrote that companies in the garment sector are seeking to change their supplier group and get closer to their markets, noting that Turkey offers lower production costs due to the depreciation of the Turkish lira.
Furniture and Furnishings Industry in Turkey
From home furnishings products to office furniture products and furnishing schools and hospitals, the Turkish furniture sector has captured half of the need and demand of the European furniture market, competing with the Italian and Spanish furniture markets.
Turkey's furniture industry has also received great attention, clearly in the rapid rise in furniture exports from Turkey globally, with Turkish furniture exports up 23.9% in 2021, with revenues exceeding $4 billion.
Turkey exports furniture products to 190 countries around the world, with the United States, Germany, Britain and Iraq among the most imported furniture countries from Turkey.
Turkey plans to enter the list of the top 5 countries for the production and export of furniture globally by 2023.
The features and quality of furniture products in Turkey have imposed an increase in demand for this market, due to many components, the most important of which are:
The high quality of Turkish furniture products compared to others.
Attractive and time-keeping designs.
Well-executed with high professional experience.
A wide variety of varieties meets all needs.
Suitable and competitive prices.
Other Turkish Industries
Automotive oil industry: It features high-quality products, large quantities of production through production lines and modern and advanced factories specialized in the production, which contributed to the emergence of several Turkish brands of car oil adopted by the major international car companies and promoted their safe use in their vehicles.
Cleaning materials industry and factories in Turkey:
Turkey is one of the most important manufacturers of cleaning materials globally, with abundant products including (sterile, soap, laundry powders or washing materials, personal cleaning materials, and cosmetic and therapeutic powders).
It is worth noting that Turkey has begun manufacturing local and environmentally friendly cleaning products, using a biometal called boron, with Turkey accounting for more than half of the world's boron market products, which are used in many industrial sectors and materials.
In the areas of technology, the number of Techno Park centres involving Turkish technology companies increased from two in 2001 to 84 in 2019 in 56 Turkish cities.
Turkey is currently implementing 'production automation' programs that will enable it to increase the value of manufacturing exports to $210 billion in 2023 and seeks to increase the share of research and development expenditures to 1.8% of the state budget.
Pharmaceutical industries: Exports reached $1.17 billion in 2018, while the total value of medical tourism in Turkey is about $500 billion, as the medical sector looks to save $20 billion in revenues from this tourism by 2023.
How Can Tebadul Help You Find the Best Manufacturers and Suppliers in Turkey?
Due to our practical experience in the Turkish production market and our direct contact with Turkey's export resources, we have been able to make our own brand in the export sector from Turkey to many international destinations.
The company is aware of the needs of the importers, trying to guide them in the right direction to collect the greatest benefit for them, through various logistics services, which deal with all stages of import from Turkish factories,
It seeks to secure the finest sources of production and the best prices, and then process the goods before shipping them including packaging, shipping, customs clearance, and preparation of legal export files, with high professionalism and competitive prices.
Edited by Tebadul International Trade
Did you like our topic? You can share it with your friends
Get Best Services By Register With Tebadul