Advantages and Conditions of Agricultural Investment in Turkey
Investing in productive projects, like agricultural ones, is one of the most important economic activities to achieve profits. Investing in the agricultural sector means using available resources to achieve the best productive and profitable return after some time.
What is Agricultural Investment?
It is the integration and operation of the factors of production in agriculture (land, labour and capital) to produce agricultural materials to meet the needs of consumers and obtain the best results.
Results vary according to the prevailing economic system, as in some systems, the agricultural investment must achieve the best possible economic return, that is, the largest amount of profit. In co-production, the agricultural investment must achieve the best economic and social return at the same time.
Is Turkey a Fertile Environment for Agricultural Investment?
Turkey is one of the countries with self-sufficiency in crops. The Turkish government shows a clear interest in agricultural investment, as it is one of the most important profitable investments.
There is a great tendency to buy agricultural land in all Turkish states, as many foreign investors are looking for vital provinces for agricultural projects.
Fertile education, water abundance, the right climate and government support for the agricultural sector are among the factors for successful agricultural investment in any country.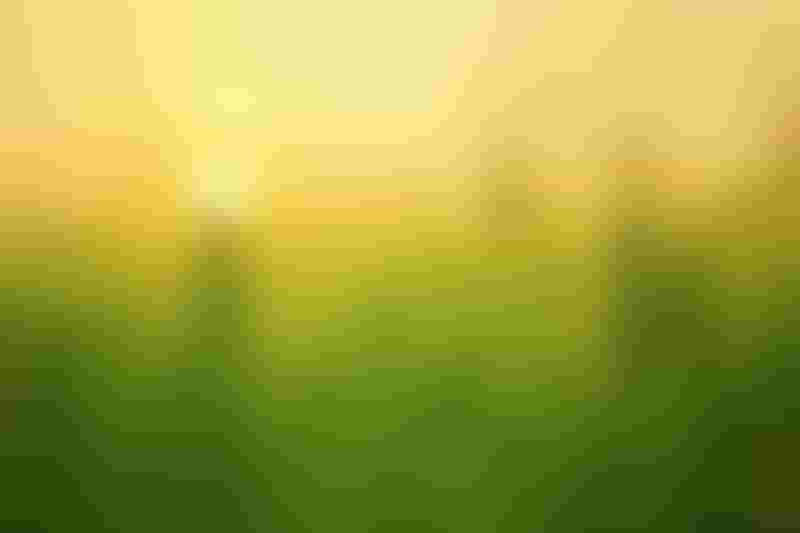 What are the Advantages of Agricultural Investment in Turkey?
Among the advantages of agricultural investment in Turkey are obtaining a real estate residence in Turkey, obtaining Turkish citizenship by investing, and returns after some time. Some other additional features include:
Successfully management of agricultural investment projects, as investors enjoy a developed financial environment at the level of agricultural projects.
Natural factors that are important to support agricultural investment, such as the climate suitable for many agricultural species, and the abundance of water, in addition to large arable areas.
Abundance of experienced manpower, and agricultural engineers specialized in projects of agricultural fields and areas.
Conditions for Agricultural Investment in Turkey
The Turkish government seeks to support the agricultural sector, but at the same time, it is keen on conditions and controls, to ensure equality and successful planning. Conditions are summarized in:
Obliging agricultural investment companies to purchase agricultural land of at least 1,000 square meters, within cities determined by the Turkish state.
Establishment of a company with a capital of not less than 100.000 Turkish liras, provided that the project is registered under the name of the same company.
Submitting a five-year feasibility study for the agricultural project to be established, which must be from accredited consulting offices.
Provide a source of irrigation by laying water lines, or digging groundwater wells within the boundaries of the land of Turkey's farms.
The project must follow the Agricultural Investment Law in Turkey.
It is worth mentioning that if the foreign investor partners with the local Turkish investor, he will have the right to government support up to 50% of the value of the project.
Agricultural Investment Law in Turkey for Foreigners
The Turkish government has been keen to overcome potential obstacles to investments in the agriculture and forest sector, launching several laws to grant foreign investors equal rights and opportunities with local ones.
To encourage foreign investment in the agriculture sector, the Turkish Ministry of Agriculture and Forestry has established a guidance platform for investing in agriculture, as Turkey has natural factors, a favourable climate, fertile soil, abundant water and arable land.
Agricultural Investment Opportunities in Turkey
There are many areas for agricultural investment in Turkey, and Turkey has all the characteristics, atmosphere and conditions that contribute to agricultural investment.
1. Agricultural Investment in Hazelnuts and Nuts
Turkey is one of the largest exporters of hazelnuts in the world, and Turkish hazelnuts are famous for their quality and distinctive flavour, thanks to the all factors that help to grow them in an ideal environment suitable for all quality qualities.
According to a statement by the Union of Hazelnut Producers and Exporters in Turkey, large quantities of hazelnuts have been exported, which may reach more than two hundred thousand tons.
In addition to hazelnuts, Turkey is known for high-quality walnuts. Walnuts do not require much care similar to some other plantings.
Investing in walnut plantations in Turkey is a guaranteed investment, though it takes time, unlike investing in other areas, and remains an additional option for investors.
2. Agricultural Investment in Vegetables
Many people are cautious now when buying vegetables and making sure they are clean, to an extent, many people want to grow vegetables in their homes.
Each type of vegetable has a method to grow successfully naturally and healthily.
Vegetables differ in ways of cultivation, including water needed, fertilizers and pesticides, need for light and the date of cultivation. It is preferable to grow various varieties of vegetables next to each other as some types do not need much time to ripen, and when riped they leave free space for others to grow better and faster.
3. Agricultural Investment in Fruits
Turkey features diverse climates that suit different types of fruits, which opens the way for investment.
Because Turkey sits on large areas, it is suitable for various types of agricultural investments.
Some invest in the cultivation of apples and citrus fruits in general, and others are interested in peaches, strawberries and cherries.
4. Agricultural Investment in Citrus Fruits of All Kinds
There are several types of citrus fruits, including lemon, orange, tangerine, and other trees. Turkey has fertile land, suitable for citrus cultivation; however, it is of better quality when grown in lowlands.
Citrus trees bear fruit in winter and summer, as they fit the sandy lands.  When investing in citrus cultivation in Turkey, the investor should take into account that it needs a place that is not exposed to a strong air stream or extreme cold, so choosing the right location is very important.
An important point to consider when growing citrus fruits is the pH of the soil, as citrus trees prefer acidic soils.
They should also be planted in sunlight to ensure their maturity, and pay more attention to watering them than other fruit trees.
5. Investing in Olive Cultivation in Turkey
Olives are fruits that bring high profits, in addition to the ease of storing oil and not being affected by delays in export.
Turkey ranks sixth in the world in olive cultivation, producing the equivalent of 5% of global production, as it is one of the countries with a suitable climatic nature.
Mersin is the most prominent city for growing olives, and various Turkish states are an ideal environment for investing in olive plantations, which generate growing profits for investors.
Does the Turkish Government Support Agricultural Investment?
There is no doubt that the Turkish government encourages and supports agricultural investment in Turkey, the Turkish Ministry of Agriculture and Forestry has established a guidance platform for investing in agriculture in Turkey.
It was keen to facilitate all obstacles, and foreign investors are covered by government support in the field of agricultural investment, as it granted them rights equal to local investors.
How Can Tebadul Help You Invest in Agriculture in Turkey?
Tebadul Trading Company offers the opportunity to obtain the best farms and lands in various cities and countryside of Turkey, in Istanbul, Bursa, Izmir, Mersin, Trabzon, Antakya and others.
It also provides agricultural wealth data, laws supporting the attraction of investors, securing agricultural investments of various kinds, and services of investment such as taking on tours to inspect places and securing transactions.
Offers also include many options for owning farms and fertile land, and tips for agricultural investment, issued by our specialized experts.
For more information and inquiries, contact our experts at Tebadul Trading Company.
read also:
Edited by Tebadul International Trade
Did you like our topic? You can share it with your friends
Get Best Services By Register With Tebadul