PV Solar Panel Power Plants
Import Solar Power Plants from Turkey with Tebadul Company, including Solar Panels, Batteries, Power Inverters, Regulators, e...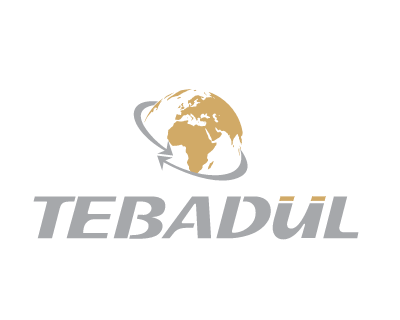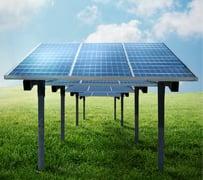 Submit
Solar Panel Metal Structure
specification&nbsp
The metal structure of solar panels usually consists of a metal frame on which solar panels are installed, and aluminium or galvanized steel is usually used in the manufacture of metal frames for solar panels.
The metal structure is designed to be strong and durable to withstand solar panels and protect them from various weather factors, such as strong winds, rain, snow, extreme heat, and thunderstorm; the metal structure is designed to withstand the weight of solar panels and withstand the pressure caused by wind, storms and other loads.
Solar panels are installed on the metal structure using tie rods, screws and nails, and securing the metal structure on the roof using screws, adhesive tapes, or metal brackets. The metal structure of solar panels should meet international and local safety standards and must be installed correctly to ensure that the system works with high efficiency and safety.
Shelf Life
The lifespan of a solar panel metal structure varies based on several factors, such as the type of metal used, the quality of installation, and regular maintenance.
Generally, solar panels used for home and commercial solar energy usually have a lifespan of 25 to 30 years; however, high-quality solar panels made of high-quality metal materials can last longer.
It is important to keep regular maintenance of solar panels and renew them when needed to maintain their efficiency and ensure their optimal performance.
Solar Panel Metal Structure
Advantage details
The structure contains a number of elements and design details that improve its performance and strengthen it, such as:
1- Mounting Beams: They are strips or beams placed on the roof and aluminium or steel frames are fixed on them.
2- Aluminum Frames: They are frames made of aluminium placed above the mounting beams and contain mounting holes used to install solar panels.
3- Floor Conductors: They are components installed in aluminium frames and allow solar panels to be connected to the ground to discharge the electric current.
4- Metal Corners: They are metal pieces used to install solar panels at specific angles on the roof.
5- Fastening Fittings: It is a set of screws, nails and other tools that are used to fix the metal structure and solar panels to the roof.
6- Front Wing: It is a glass or plastic cover placed over solar cells to protect them from weather factors, and to improve the efficiency of solar panels.
7- Side Barriers: They are metal components used to protect solar panels from strong winds, as well as to improve stability.