Inverter
A solar inverter is a device used to convert the direct current generated by solar panels into alternating current that can be used in homes, buildings, and industries.
Price

(Start from)
The price varies according to the brand and capacity required.
MOQ (Minimum Order Quantity): 10
Product Long Life: 10 – 20 years from the date of production
PV Solar Panel Power Plants
Import Solar Power Plants from Turkey with Tebadul Company, including Solar Panels, Batteries, Power Inverters, Regulators, e...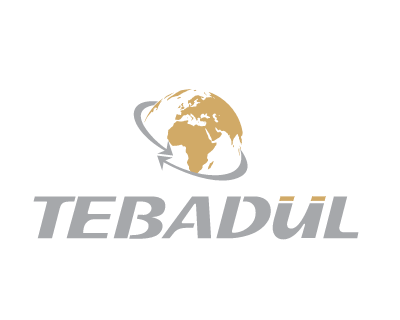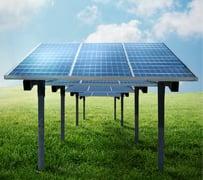 Submit
Inverter
specification&nbsp
Solar panels are used to convert solar energy into electrical energy that is stored in batteries, and because electrical appliances that use solar energy generally operate on alternating current, solar inverters are used to convert direct current into alternating current.
Inverter uses solar energy in many applications, including domestic, commercial and industrial solar systems, and inverter is an important part of the solar energy system, through which the generated solar energy can be easily used by connecting it to ordinary electrical appliances.
The inverter also works by using electronics to change direct current to alternating current, and the electronics in the inverter usually include power factor correction agents and current control units to convert energy efficiently, and the inverter can also contain monitoring of energy storage units, voltage regulators, and current to ensure that energy is used more efficiently and maximizes efficiency.
Shelf Life
The lifespan of a solar inverter depends on many factors, including the quality of the components and the extent of its use, but in general, a solar inverter can last from 10 to 20 years, but it depends on many different factors. For example, some companies use high-quality components and provide a 25-year warranty on solar inverters, however, if the inverter is not well maintained, it may be damaged or lose its efficiency, leading to a decrease in the efficiency of the solar energy system in general.
For this reason, attention must be paid to the maintenance and periodic cleaning of the solar inverter to ensure it operates with high efficiency over the possible time.
Inverter
Advantage details
Among the main advantages of solar inverters, we mention the following:
1- High Efficiency: Inverters have high efficiency in converting solar energy into electrical energy, generating more electrical energy from the same amount of solar energy generated.
2- Durability and Reliability: Inverter has high durability and reliability in working for long periods, and it works continuously for years without the need for much maintenance.
3- Precise Control: Inverter allows precise control of the amount of electrical energy generated, ensuring efficient energy use and energy saving.
4- Usability: Inverters can be used in many applications, whether it is in homes, industrial or agricultural buildings.
5- Reliability: Inverter allows relying on solar energy as a source of electrical energy, which means reducing the use of traditional electrical energy and relying on renewable and sustainable energy sources.
6- Profit: Inverter is a profitable investment, as solar energy is converted into electrical energy.