Tahini
Tahini: Tahini is a Middle Eastern condiment made from toasted ground hulled sesame.
Tahini is made from sesame seeds that are soaked in water and then crushed to separate the bran from the kernels. The crushed seeds are soaked in salt water, causing the bran to sink. The floating kernels are skimmed off the surface, toasted, and ground to produce an oily paste. Tahini is the main material for the manufacture of halva.
MOQ (Minimum Order Quantity): One container.
Product Long Life: Two Years.
Canned Food
Tebadul Trading Company shows you a list of many Turkish canned food products with a glimpse of their prices and how to impor...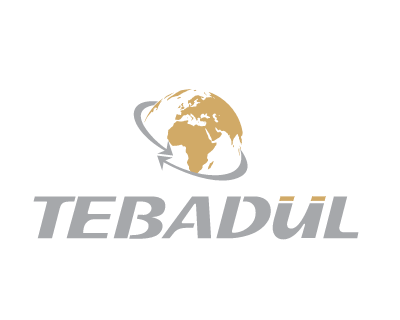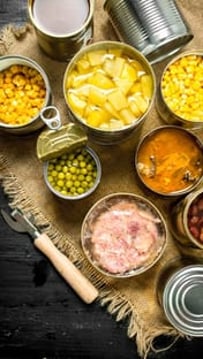 Submit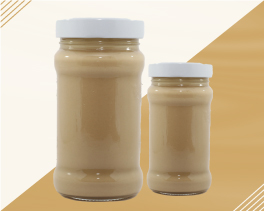 Tahini
specification&nbsp
Although Turkey does not grow sesame as the raw material of the product, it is one of the most important tahini manufacturing countries.
The types and prices vary according to the type of sesame or the shape of the packaging, as the packaging is carried out with large plastic or metal containers.
Packages start from 300 grams, 600 grams, and 1000 grams for household packages, and 2 kilograms and up to 19 kilograms for packages for the food industry.
Tebadul provides all the necessary certificates and documents to import tahini.
Each 100 kg of tahini contains 53% oil, 22% carbohydrates, 17% protein and 3% water. It generates 592 calories, and is considered a rich source of nutrients, as it meets the daily need of many nutrients in varying proportions, as follows:
Package

Glass Jar
Plastic Jar
Tin Container
Weight

300 g
600 g
450 g
1200 g
2000 g
5000 g
19 kg
Number of pieces in a box

12
6
1
Tahini
Advantage details
Turkish Tahini is spread in many countries around the world, and tahini is manufactured with the latest means, completely automatic not touched by hands.
Tahini
Private brand terms&nbsp
Private brand terms
The manufacturing conditions under the importer's brand vary according to the type of packaging, the shape of the packaging, and whether the packages are printed or labelled.
Trademark registration by Tebadul

Contracting for manufacturing with the most important factories in Turkey
Offering contracts on the best terms
Step-by-step manufacturing supervision
Providing storage services until needed
Supervising the export process step by step
Trademark registration as a Turkish product
Extracting required documents and quality certificates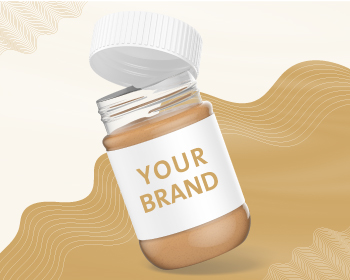 Tahini
packaging and shipping&nbsp
---
---
---
---
---
---
---
1650
1100
1320
880
500-600
250 - 300
550
3300
2200
2640
1760
1000-1100
700 -800
1100
download files
Tunas Conf...
6321187 KB
Download
Tahini
quality certificate&nbsp