Best Shipping from Turkey to South Africa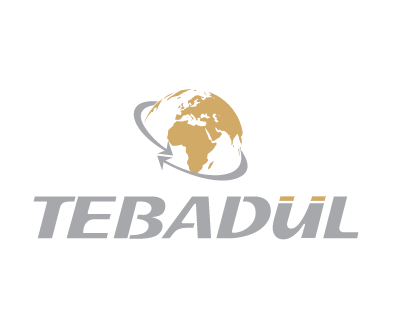 Table Of Contents
Cheap Shipping from Turkey to South Africa
Many people get anxious about the cost when considering shipping to different continents. However, there are cheap options available.
Furthermore, what you send is a significant contributing factor to your shipping method and courier. Tebadul has put for you this quick guide about shipping from Turkey to South Africa.
Advantages of Air shipping from Turkey to South Africa
There is no other mode that can compete with air freight's agility. Air freight may also ship large distances swiftly. Thus, if you need to move a product quickly or if your cargo requires special safety or acclimatization measures, this means of transportation is the ideal option.
Some advantages of air freight are:
Low risk of accidents and delays
Proximity between production centres and airports
Agile and intercontinental transportation
High level of safety and cargo preservation
Usually does not require breaks to fuel in the middle of the route
Main Airports in South Africa
O. R. Tambo International Airport
Since 2020, O. R. Tambo International Airport (JNB) has functioned as South Africa's main airport for both domestic and international travel. With an annual passenger capacity of up to 28 million, it is Africa's second busiest airport.
Cape Town International Airport
The main international airport servicing Cape Town is Cape Town International Airport (CPT). It is the fourth busiest airport in Africa and the second busiest airport in South Africa.
The airport offers direct flights to several locations in Africa, the Middle East, Asia, Europe, and the United States, as well as flights from South Africa's other two major cities, Johannesburg and Durban.
King Shaka International Airport
The main international airport is King Shaka International Airport, also known as KSIA. On May 1, 2010, the airport welcomed travellers, forty days before the 2010 FIFA World Cup.
With seven-passenger and two cargo carriers providing domestic aviation services, it serves the "Golden Triangle" between Cape Town International Airport, O. R. Tambo International Airport in Johannesburg, and KSIA itself as a major airport for domestic flights across South Africa.
Advantages of Sea shipping from Turkey to South Africa
In international trade, sea freight is the most widely used route of transportation. Due to the ability to transport several items simultaneously, it is comparatively inexpensive. Unfortunately, it is also much slower than other forms of transportation.
You have to choose between FCL and LCL freight when shipping by water. Full container load (FCL) refers to a shipper filling a container to the brim with his cargo. LCL denotes a shared container capacity between several shippers.
The typical shipping time for products from Turkey to South Africa by water is 30 to 50 days.
Major Shipping Ports
Port of Durban
The largest and busiest shipping facility in sub-Saharan Africa is known as Durban Harbor. With a capacity of about 4.5 million TEU, it ranks as the fourth-largest container terminal in the Southern Hemisphere. The Durban Port Facility generates over 60% of South Africa's total shipping income.
Port of Richards Bay
The Richards Bay Coal Terminal (RBCT), the biggest coal export facility in Africa, is housed in the Port of Richards Bay, which is situated in Richards Bay on the South African coast of the Indian Ocean.
The port, which was initially designed to handle coal exports, has evolved into South Africa's top bulk port, processing not just coal but also other dry bulk, liquid bulk, and breakbulk commodities. It is also the most advanced port in South Africa.
Port Elizabeth
The South African sea coast's Port Elizabeth was first referenced in 1427. The genesis of its harbour status, however, can be traced to the British establishment in the 1830s. The first commercially significant freight operations began in 1927. In this port facility, Transnet emerges as the primary operator for container terminals.
Read our comprehensive blog about importing from Turkey to South Africa.
How Much Does Shipping Cost?
The following list of factors affect shipping costs:
Kind of cargo
Mode of transit
The chosen freight forwarder
Route
Distance
You may choose from a wide range of freight forwarders' pricing. It is sage to contrast forwarders' options and choose the one that best fits you.
Tebadul is a fantastic website that provides you with the opportunity to accomplish that. It enables you to pick the best freight forwarder and get an estimate for your shipment. You can use this link to get a quote for your shipment: shipping rate calculator
What Factors are Considered When Selecting Shipping Methods?
Cost, Quality and Time
It is important to also consider both quality and delivery time, in addition to pricing. As a shipper, you need to identify your business' needs and the factors you find most important. If you choose to ship with the least expensive carrier, you could be sacrificing quality and delivery time.
Shipping Requirements
Customs Clearance
In most cases, import from Turkey is treated as an intra-Community acquisition of goods. Therefore, it does not require extra customs charges.
Cheapest Courier Service in Turkey
Tebadul is one of the best companies that could utilize its experience in the market to help you choose the best shipping option that satisfies your expectation at the lowest price in the market.
Why is Tebadul the Best Courier Service from Turkey to South Africa?
Tebadul provides all import services including the selection of products, delivery of goods, shipping and packaging services, and customs clearance facilities.
Trusted Partner
Tebadul International Trading Company provides customers with a smooth import mechanism for all products and brands of Turkish products, at reasonable and competitive prices, providing a smooth mechanism for shipping and exporting.
Support and Tracking
Tebadul International Trade Company offers pioneering services that include all stages of the supply of goods from Turkey, powers of attorney, letters of credit required for the import of goods, and all the logistics services accompanying the import process from Turkey.
Best Price Offers
Turkish industry is ranked among the top countries worldwide, with the demand for Turkish products increasing, thanks to their reasonable prices and quality.
In this regard, Tebadul International Trade provides top services at reasonable prices. You just need to contact us to check out all our services and prices.
You may also want to read about Best Turkish Products in South Africa.
Experienced and Professional Staff
Thanks to long experience and profound knowledge of the Turkish market, our team is a professional one. We have staff who can speak many languages, ready to help you achieve your goals.
Feel free to contact us and find out how our team is hospitable and helpful.
Get Best Services By Register With Tebadul