Cheap Shipping from Turkey to Ireland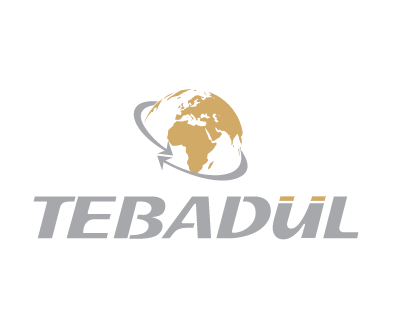 Table Of Contents
Efficient Shipping Solutions from Turkey to Ireland
Advantages of Air Shipping from Turkey to Ireland
The fastest and safest method of shipping your items is by air freight. It is often advised for tiny shipments, expensive goods, or delicate ones. Due to its quick transit time, it is frequently employed by importers of goods with brief expiration dates, such as food.
Flowers or pharmaceuticals can be delivered successfully using air transport. Although it is the most practical way to carry things, one must keep in mind that it is also the most expensive.
Estimated Time
Air freight between the two countries typically takes about 2-3 days.
Advantages Sea Shipping from Turkey to Ireland
Sea shipping is economical: Shippers can find the most affordable freight rates, especially for long distances, in the ocean shipping sector. According to some estimates, the cost of ocean freight shipment is often four to six times cheaper than that of air.
Sea shipping is Effective: Sea freight services often can meet your demands, regardless of the quantity of your cargo. It is possible to share the cost of the shipping services by bundling smaller shipments with other cargo to fill a container.
Sea shipping is safe: Hazardous goods and risky cargo can be securely transported on economical ships. The industry is experienced in managing these products, and there are rules in place to protect the environment, the crew, the cargo, and the vessel.
Estimated Time
Sea freight transit between Turkey and Ireland for door-to-door delivery is about 14-16 days.
Advantages of Road Shipping from Turkey to Ireland
Road Freight is more flexible than other modes and suitable for carrying perishable, fragile or time-sensitive freight. Numerous goods are delivered daily by local road freight and temperature-controlled storage service providers to their customers. Road transport is most suited for speedy delivery for overland haulage.
The lack of intermediary loading and handling of products significantly reduces the danger of harm to goods. Therefore, vehicle transportation is most suited for moving delicate items like china and glassware that run the danger of being shattered or damaged easily during loading and unloading. For delicate commodities, a one-time loading and unloading format is preferred. And for this, road transportation is the best option.
Estimated Time
Usually, road freight from Turkey to Ireland takes about 7 days.
How Much Does the Shipping Cost?
Tebadul International Trade offers top shipping services from Turkey to Ireland at affordable prices. For more information about shipping costs, you can use this link to get a quote for your shipment: shipping rate calculator
Shipping Requirements
Customs Clearance
Four product types in Turkey are subject to a specific consumption tax, with varying tax rates depending on the GTIP numbers (tariff numbers). Special consumption tax, in contrast to VAT, is often only assessed once per delivery.
Cheapest Courier Service in Turkey
Tebadul is one of the best companies that could utilize its experience in the market to help you choose the best shipping option that satisfies your expectation at the lowest price in the market.
Why is Tebadul the Best Courier Service Provider from Turkey to Ireland?
Tebadul wants to create an operating system for business. We offer fast freight, cross-border, and supply chain services to thousands of clients, including major and minor players in e-commerce as well as other top businesses and brands.
Our clients' supply chains and logistics are made more adaptable, comprehensive, efficient, and innovative thanks to our supply chain platform and logistical operations.
Customers can conduct business with us at a low-cost, thanks to our operations, infrastructure, and technology.
Get Best Services By Register With Tebadul