What are Turkey's Main Exports?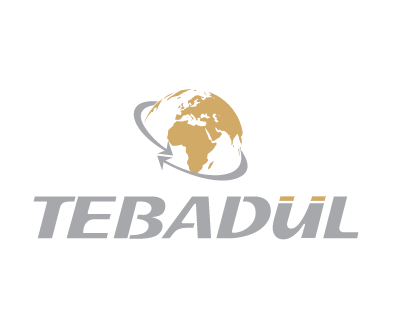 Table Of Contents
Turkey Economy Overview 2021
GDP Annual Growth Rate in Turkey averaged 4.81% from 1999 until 2022, reaching an all-time high of 21.70% in the second quarter of 2021 and a record low of -14.50% in the first quarter of 2009.
The Total Volume of Turkey's Exports in 2021
According to the provisional data, produced with the cooperation of the Turkish Statistical Institute and the Ministry of Trade, in December 2021; exports were 22 billion 278 million dollars with a 24.9% increase and imports were 29 billion 70 million dollars with a 29.9% increase compared with December 2020.
Continue reading: Turkish Exports
Trade Balance of Turkey 2021
The statistic shows Turkey's trade balance of goods from 2011 to 2021. The trade balance is the value of goods exported minus the value of goods imported. A positive value indicates a trade surplus, and a negative value a trade deficit. In 2021, Turkey's trade deficit amounted to about 46.21 billion U.S. dollars.
Continue reading: New Records for Turkey's Exports in 18 Months
What is Turkey's Biggest Industry?
The key industries in Turkey are textiles, iron and steel, chemicals, cement, food processing, motor vehicles, construction, glass and ceramics, and mining.
Where Does Turkey Export Most?
The most common countries that Turkey exports to are Germany, the United Kingdom, the United States, Iraq, and Italy.
Turkey's Top 10 Exports
The following export product groups represent the highest dollar value in Turkish global shipments during 2021. Also shown is the percentage share each export category represents in terms of overall exports from Turkey.
Vehicles: US$25 billion (11.1% of total exports)
Machinery including computers: $20.8 billion (9.2%)
Iron, steel: $17.1 billion (7.6%)
Electrical machinery, and equipment: $12 billion (5.3%)
Gems, precious metals: $11 billion (4.9%)
Knit or crochet clothing, and accessories: $10.8 billion (4.8%)
Plastics, plastic articles: $10 billion (4.4%)
Articles of iron or steel: $8.8 billion (3.9%)
Mineral fuels including oil: $8.5 billion (3.8%)
Clothing, accessories (not knit or crochet): $7.5 billion (3.3%)
Turkey's top 10 exports accounted for under three-fifths (58.4%) of the overall value of its global shipments.
Iron and steel represent the fastest grower among the top 10 export categories, up by 94.1% from 2020 to 2021.
In second place for improving export sales was mineral fuels including oil which rose 80.5% led by refined petroleum oils.
Turkey's shipments of gems and precious metals posted the third-fastest gain in value up by 63.8%, propelled by higher international revenues from gold.
The most modest gain among Turkey's top 10 export categories was the 13.3% improvement in vehicles
For more products, please read our blog about the best products from Turkey
Did you find your ideal products but you can't determine which suppliers are the best?
Tebadul is one of the best companies that can handle your transactions professionally according to your standards of work without delay or extra cost.
Our ready employees will answer all your questions and enquiries. With our consultancy, you'll achieve your goals and obtain a competitive advantage in the market.
Get Best Services By Register With Tebadul