Easy Guide to Import from Turkey to Albania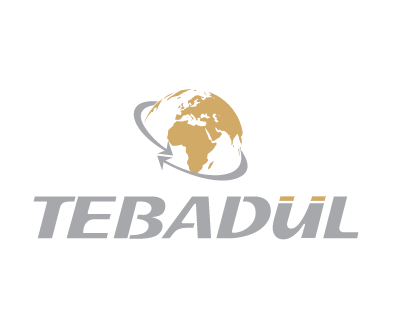 Table Of Contents
Step-by-Step Guide to Import from Turkey to Albania
Turkey is a rising country with a strategic location that connects Europe and Asia. According to exports and imports, Turkey is among the top 30 exporters and importers in the world.
People usually desire to know everything there is to know about the import processes.
Why Import from Turkey to Albania?
Due to the significant development of the industrial sector in Turkey, Turkish goods are competing with those in European countries. Turkish industry has occupied a high position globally. Thus, various Turkish goods have seen a large demand from foreign importers, since wholesale trade in Turkey is characterized by the following:
Turkish market is open, with various products.
Multiple factories using the best technologies in manufacturing processes.
High-quality products, conforming to international standards.
Cheap prices, compared to other European countries.
A variety of options for products and goods, with many quality options.
Easy import and great flexibility in customs clearance.
Multiple import routes including seaports, roads and airports.
High-Quality Products at Low Prices
Turkish products are known for their quality, conformity to international specifications, and low prices. Not to mention, it is very easy to import them.
Variable Suppliers
Turkey's factories and companies export a variety of goods and products worldwide.
After the dramatic fall of the Turkish Lira, it is no secret that Turkey is a cheap country for exporters. There are many manufacturers in Turkey with cheaper prices than ever in 2022.
At Tebadul International Trade, we help you connect with the main resources of products, facilitate your business, and offer a range of services.
How to Import from Turkey to Albania?
You can come to Turkey and visit the most important specialized markets and companies. Then you need to choose the products, pay for them and process for shipping.
You can deal with an intermediary that carries out the business process on your behalf, whether that entity is a person or a company. We highly recommend choosing companies as they are safer.
Legal Requirements to Import from Turkey?
Customs Clearance and Taxation
In most cases, import from Turkey is treated as an intra-Community acquisition of goods. Therefore, it does not require extra customs charges.
The exporter and importer's transactions are documented or attested to by the commercial invoice. When the items are ready, the exporter sends the importer a commercial invoice to collect payment for the goods.
The commercial invoice, which always has to be submitted for customs clearance, comprises the essential details of the transaction.
It is comparable to a standard sales invoice, notwithstanding the addition of several pieces of information relevant to the export-import transaction. The following are the minimal data that are often included:
Information on the exporter and the importer (name and address)
Date of issue
Invoice number
Description of the goods (name, quality, etc.)
Unit of measure
Quantity of goods
Unit value
Total item value
Total invoice value and currency of payment. The equivalent amount must be indicated in a currency freely convertible to Euro or other legal tenders in the importing Member State
The terms of payment (method and date of payment, discounts, etc.)
The terms of delivery according to the appropriate Incoterm
Means of transport
Shipping Options
Air Freight Shipping
A quick and reliable option for transporting a wide range of freight shipments to and from Albania. Ideal for shipping boxes and pallets weighing between 250 and 3.500 pounds.
Sea Freight Shipping
The most efficient and cost-effective method of transporting items from Turkey to Albania. Ideal for shipping boxes, pallets, and full container loads weighing between 250 and 45.000 pounds.
How Can Tebadul Help You Import Your Products?
Exports of Turkish goods and products broke records in the first 5 months of 2022, and Turkish foreign trade volume increased in May by 31.1%, to $48.6 billion.
Based on the above data, Tebadul International Trading has played a major role over the past period in providing integrated commercial services to importers during imports from Turkey.
In this context, Tebadul can offer importers all information about the import methods, show them all the specifications and options and the easiest way to choose the product and factory at the appropriate prices, as well as shipping, sorting, classification, packaging and customs clearance services.
Get Best Services By Register With Tebadul