The Most Important Turkish Products in Saudi Arabia and Import Methods
In this article, Tebadul International Trade presents the most famous Turkish products in Saudi Arabia, the volume of Turkish exports, and the most prominent imports to Saudi Arabia, and explains the ways of importing from Turkey to Saudi Arabia.
Saudi Arabia's Most Important Imports of Turkish Products
Saudi Arabia is one of the most important Arab countries importing Turkish products, and according to the data of the General Directorate of Investment in Saudi Arabia, the volume of Turkish investments in Saudi Arabia amounted to approximately $660 million.
Based on the figures on the Turkish Ministry of Foreign Affairs web page, Saudi Arabia is the second Gulf country after Qatar and the seventh country globally, in terms of projects and investments carried out by Turkish contractors in Saudi Arabia.
Statistics by the Turkish Ministry of Foreign Affairs confirm that more than 200 Turkish companies are operating in Saudi Arabia, and more than 100 projects are being implemented under Turkish auspices in the Kingdom.
Among the most important imports of Saudi Arabia from Turkey are carpets, refined petroleum products, electrical panels, food products and clothing of all kinds, tobacco products, building stone and marble, and metal and wood industries such as furniture.
The statistical institutions of Ankara and Riyadh released data on Saudi Arabia's total imports of Turkish goods, which amounted to $ 2.7 billion in 2018, before rising to $3.1 billion in 2019.
Saudi Arabia's share of Turkish exports also accounts for only 1.8% of all Turkish exports, which broke the $171.5 billion barrier in 2019, compared to $167.9 billion in 2018.
Top Turkish Products in Saudi Arabia
Food Products
Turkish products are famous for their quality and popularity in Saudi Arabia, where people are keen to buy many food products manufactured in Turkey, the most important of which are:
Baklava
Honey
Walnut
Pistachios
Nuts
Dried fruits
Lokum
Chocolate
Tea
Chemical Products
The chemical industry in Turkey has witnessed great activity during the past years and has developed a lot due to modern technologies used in manufacturing, raw materials. The most prominent products imported by Saudi Arabia are the following:
Soap
Shampoo
Creams of all kinds
Skin care oils
Textile and Clothing Products
Textile products in Turkey are known for their high quality since this craft is one of the oldest industries in which Turks have been engaged since the Seljuk eras. Some of the most important products of Turkish textiles and clothing exported to Saudi Arabia are the following:
Silk and woollen clothing
Carpets of different types
Curtains
All kinds of fabrics
All kinds of threads
All kinds of cloth bags
Furniture & Upholstery Products
Turkish luxury furniture and furnishings products appear to tempt Saudi traders to import from Turkey, as prices are appropriate and quality is high. Here is a list of the most important products:
Dining room furniture
Seating kits
TV units
Office furniture
Kitchen and bathroom furniture
Accessories
Beds of all kinds
Other Turkish Products
There are some other products that Saudi Arabia imports from Turkey, such as tobacco products, some goods related to metal industries, and materials related to construction and contracting.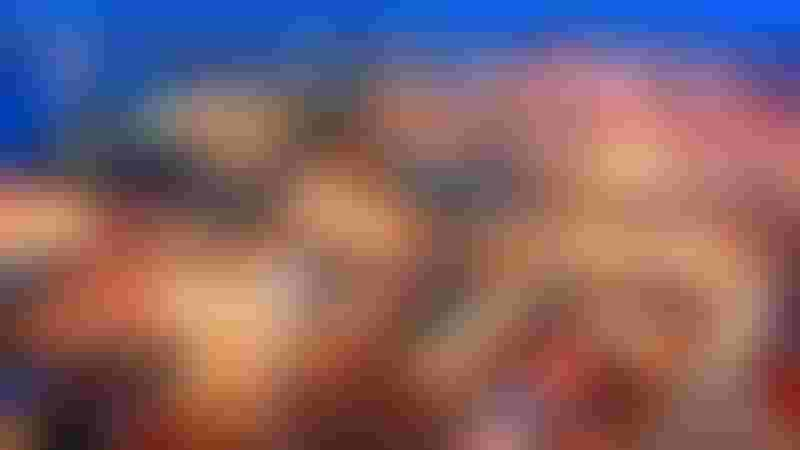 How to Import Products from Turkey to Saudi Arabia?
There are 3 ways to import from Turkey to Saudi Arabia:
Online Shopping: You can search for the desired products via the Internet, choose the right product, agree on the right price, communicate with manufacturers for packaging and customs clearance processes, and deliver goods to the importer.
Commercial Brokerage: Importers can authorize one of the commercial brokerage companies to provide the goods, negotiate prices, supervise packaging, solve issues related to customs clearance, and find appropriate ways to supply from Turkey.
Travel to Turkey: Importers themselves can come to Turkey, conduct a field study of the Turkish market, search for suitable products, and take care of all procedures of import from Turkey.
Services of Tebadul Company for Import of Turkish Products to Saudi Arabia
In light of the great development of the industrial sector in Turkey, Turkish exports in various sectors (consumer - industrial - chemical - textile) have witnessed unprecedented activity in recent years, thanks to the increase in manufactured products, quality and cheap prices, compared to other products in other countries.
It is worth noting that Turkish products sold in Saudi stores are distributed in two categories:
Products imported by the Kingdom from Turkey
Turkish products manufactured by Turkish companies operating in Saudi Arabia
In this context, Tebadul provides all Turkish products to importers in Saudi Arabia, ensures the selection of the finest goods at the most appropriate prices, supervises all packaging operations, conducts customs clearance processes with high professionalism, and ensures the safe and fast arrival of goods to the importing country.
Edited by Tebadul International Trade
Did you like our topic? You can share it with your friends
Get Best Services By Register With Tebadul