Detailed Guide to Turkey's Exports and Development
Tebadul International Trade provides you with information on the volume of Turkish exports this year, developments that contribute to its increase, and the most important products that Turkey exports to various countries of the world.
Volume and Total Turkish Exports in 2022
Turkish exports recorded a big jump in the last phase, breaking records during June this year, with the value of exports reaching $23.4 billion. This value recorded achieved a monthly increase of 18.5% compared to the same month last year, while Turkey's total exports during the first six months of this year amounted to $126 billion.
In light of new developments in the export and trade sectors, Turkey's exports are expected to increase to $300 billion by 2023.
How has the Volume of Turkish Exports Evolved in Recent Years?
This significant jump in Turkish exports and the significant growth in export volumes in recent years can be traced back to the following factors:
Developments in various industrial sectors in Turkey.
Relying on local resources in manufacturing.
The presence of labour contributes to the increased movement and supply of industries out of the country.
The quality of Turkish imported products and their competition for their counterparts in European countries.
Under the CORONA virus phase, some new conditions imposed themselves on the world trade market, which is why many international companies are moving to open factories in Turkey, due to their geographical proximity to European and Arab countries.
Minimize imports through the establishment of factories in various sectors.
Efforts by the industrial sector in collaboration with other institutions to improve and strengthen transport corridors and logistics, and policies aimed at enhancing quality in low-production sectors, to enhance export value added.
Large figures were recorded for Turkey's exports to Saudi Arabia, Qatar and Arab and European countries during the recent period.
What are Turkey's Most Important Exports?
Some of Turkey's most important exports this year include:
Turkey's Food Exports
According to figures from the Federation of Turkish Food and Beverage Industry Associations, known in Turkey as TGDF, the agriculture, food and beverage industry generated $10.1 billion in exports, compared to $8.6 billion in imports in the first five months of 2022.
In a related context, based on data from the Ministry of Foreign Trade in Turkey, the food below was the first of the items exported during the first five months of this year, accounting for 39% of the Turkish export rate in 2022:
| | |
| --- | --- |
| Product | Value of Exports |
| Sugar Products | $974 million |
| Vegetable Oils | $831 million |
| Nuts | $815 million |
| Fresh Fruit | $721 million |
| Fisheries and Marine Products | $576 million |
Turkey's Chemical Exports
Turkey's chemical industry maintained its leading overseas export position in March and April this year, and according to data from the Istanbul Chemical and Product Exporters Association (IKMIB), Turkey's chemicals sector increased its exports to $3.3 billion in April this year, up 53% from the same month in 2021.
According to the data, the most prominent chemicals exported from Turkey during April this year were as follows:
Mineral fuel
Oil
Metal products
Plastic
Inorganic chemicals and products
Turkey's Agricultural Exports
Turkey's agriculture sector broke records in the volume of Turkish exports throughout history during the first two months of this year, with exports reaching $5.351.378,000, with Turkey's agricultural exports accounting for 15.5%.
The most prominent agricultural materials in Turkish exports were as follows:
| | |
| --- | --- |
| Product | Value of Exports |
| Grains, pulses, oilseeds and their products | $1,814,326,000 |
| Fresh fruits and vegetables | $540,674,000 |
| Fruits and plant products | $376,442,000 |
| Dried fruits and their products | $247,503,000 |
| Animal and aquatic products | $617,263,000 |
| Furniture, paper and forest products | $1,181,467,000 |
Turkey's Clothing Exports
Turkey's ready-to-wear exports in the first five months of this year reached $8.8 billion, accounting for 8.6% of Turkey's general exports during the period, ranking fourth in Turkey's export sector.
Turkish exports of Turkish clothing types were as follows:
| | |
| --- | --- |
| Product | Value of Exports |
| Knitted fabric products and accessories | $4,714, 217 |
| Woven fabric products and accessories | $3,284,572 |
| Other products of fabrics | $1,160,327 |
Turkey's Furniture and Furnishings Exports
According to Turkish export figures for March 2022, furniture exports in Turkey increased by 29.7% compared to the same period in 2021 to $752, 861,000. The sector's share of Turkey's total exports during the period was 3.3%.
Turkey's furniture sector witnessed a 27.8% increase in the value of exports from January to March 2022, and Turkey's furniture and furnishing exports increased by $1.933,279,000.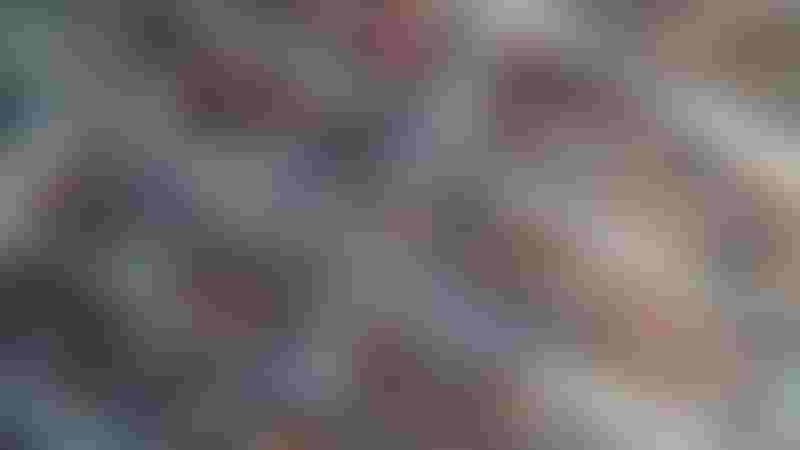 The most imported products from Turkey in the furniture and furnishings sector are listed in the following table:
| | |
| --- | --- |
| Product | Value of Exports |
| Cardboard and printed publications | $423,184,829 |
| Furniture | $259,692,792 |
| Cages, panels and wooden pallets | $616,645,043 |
| Other wood products | $77,674,227 |
| Forest products | $96,772,469 |
Other Turkish Exports
The development of Turkey's industrial sector has led to high demand for Turkish products from foreign markets, and consequently, exports have been active, particularly exports of automobiles in Turkey, electrical and electronic tools and industrial and construction materials, while the most important imported products were natural gas and oil.
The following table shows Turkey's most important export sectors in May this year:
| | | |
| --- | --- | --- |
| Sector | Volume of Exports | Percentage |
| Industrial sector | $17 billion and 969 million | 94.7% |
| Agriculture, forestry and fisheries | $545 million | 2.9% |
| Mining sector | $365 million | 1.9% |
Which Countries do Turkey's Exports Go to?
Turkish exports to neighbouring countries reached $11.4 billion in the first six months of this year, according to the Ministry of Commerce data.
This is a table in which we explain the countries most imported from Turkey during May this year:
| | |
| --- | --- |
| State | Export Volume |
| Germany | $1 billion and 491 million |
| United States | $1 billion and 272 million |
| Iraq | $978 million |
| Bulgaria | $2 billion and 265 million |
| Greece | $1 billion and 558 million |
| Iran | $1 billion and 159 million |
How Can Tebadul Help You Export the Most Important Products from Turkey?
Tebadul Company provides the best Turkish products at the most appropriate prices and integrated services in imports from Turkey. It takes on price negotiation issues, takes care of the details of the selection of the right product, and oversees packaging processes in a manner appropriate to the nature of the products.
Tebadul International Trade has a professional team that operates goods easily in accordance with the laws of Turkish customs and the importing country and chooses the way to ensure that the product arrives safely.
Edited by Tebadul International Trade
Did you like our topic? You can share it with your friends
Get Best Services By Register With Tebadul