Turkey And Algeria Intend to Raise the Volume of Trade Exchange to $10 Billion
Turkish President Recep Tayyip Erdogan has said his country and Algeria are determined to strengthen their joint cooperation.
It came at a joint press conference with his Algerian counterpart Abdelmajid Taboun, after their meeting in Ankara, Monday, May 16, 2022.
Table Of Contents
Joint Cooperation Council
Turkish President Erdogan said Turkey and Algeria have decided to establish a high-level cooperation council to take relations between the two countries to a new level, noting that economic and trade relations between the two countries are developing day by day.
He added that the two countries have set a new target for the volume of trade from $5 billion in 2020 to $10 billion in the coming period.
Trade Volume Increases by 35%!
Despite the Coronavirus epidemic, trade between Turkey and Algeria rose 35% from 2020 to $4.2 billion, Erdogan said.
The Turkish president stressed that the two countries will take steps in the future to diversify Algeria's production, which is one of Africa's gateways, as well as take confident steps toward the future in the political, military, economic, commercial, and cultural and tourism fields.
1400 Turkish Companies!
Erdogan said more than 1,400 Turkish companies are giving strength to the Algerian economy through investors who are considered locomotives of economic cooperation.
Erdogan said he also discussed with the Algerian president the issues of the African continent and the Muslim world, noting that Algeria is one of the leading countries in Africa, as well as the largest country on the African continent.
Erdogan praised the role played by Algerian brothers in all of Africa, especially the north of the continent, stressing that Turkey is working to strengthen cooperation with all our brothers in Africa based on partnership and mutual profit.
Erdogan stressed that Libya and Somalia are examples that show Turkey's importance to economic development, peace and political and social stability in Africa.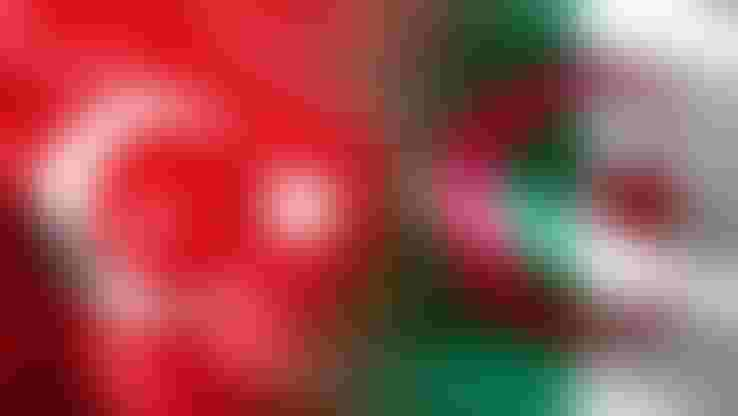 New Turkish Consulate in Wahran
He added that the Turkish Consulate General to be opened in Wahran, which is of great importance to Turkish investment, will strengthen relations between the two countries. Moreover, the Turkish Maarif Foundation will provide good educational opportunities for Algerian youth through the school it will open.
He stressed that tourism is one of the most important issues in Turkish-Algerian relations, as historical relations between Turkey and Algeria can reflect positively on the development of the tourism sector and the strengthening of fraternal ties between the two brotherly peoples.
Edited by Tebadul International Trade
Source: Anadolu Agency
Did you like our topic? You can share it with your friends
Get Best Services By Register With Tebadul