Turkey-Africa Relations and Trade
Trade Relations between Turkey and African Countries in recent Years
Turkey has succeeded in building strong strategic relations and economic and investment partnerships with the countries of the African continent, mainly shown in the volume of economic data between Turkey and African countries today, and the volume of cooperation between the two parties in all different fields.
Those close ties came after the Turkish government developed a special strategy for developing economic relations with African countries, thus following in the footsteps of major investment countries in linking strong partnerships with the African continent.
Turkey has competed with both China and the United States of America in Africa, steadily increasing the country's export volume to Africa from $2 billion in 2003 to more than $25 billion in 2021.
In terms of direct Turkish investments in the African continent, Turkish contracting companies have been active in this sector, implementing more than 1,150 infrastructure projects worth up to $70 billion, which have contributed to more than 100,000 African citizens.
Turkey's openness to the African continent has led to the need to increase the country's diplomatic representation on the African continent, bringing the number of Turkish embassies in Africa from just 12 in 2003 to 39 at present.
The bonds of trust between the African community and Turkey have extended to a large extent, with Turkey being an observer state in the African Union, and Turkey being granted membership in both the Bank and the African Development Fund.
Trade Balance between Turkey and Africa in Numbers
Figures and statistics on the volume of trade between Turkey and Africa show that the trade balance between them has grown steadily, increasingly and at a rapid pace over the last two decades.
The following table shows the most important figures and statistical data on trade relations between Turkey and African countries:
Investment Statement

Date

Value

The volume of trade between Africa and Turkey

2003

$5.3 billion

2005

$9 billion

2009

$15.876 billion

2010

$15.710 billion

2014

$20.67 billion

2019

$22.42 billion

2020

$25 billion

The volume of Turkish exports to African countries

2003

$2.1 billion

2012

$13.3 billion

2020

$15.2 billion
Turkey's Most Important Exports to Africa
Turkey's most important exports to African countries are based on transformative industries, basic foodstuffs, automotive, technology, household appliances, electrical appliances and building materials, cleaning materials, defence industries, and cereals.
Egypt is the most importing country for Turkish products according to statistical data for 2020, with Egypt's import volume of Turkish products reaching $4.5 billion, Morocco second with an import volume of $2.9 billion, while Libya came in third with $2.8 billion.
Turkey's Export to Africa
Turkish exports to the African continent increased increasingly and continuously from 2003 ($2 billion) to 2021 ($29.4 billion).
The value of Turkish exports to Africa is expected to continue to rise, in the light of a clear strategy from the Turkish Government in the face of the global economic crisis based on increased production and exports.
Logistics companies operating in Turkey, which act as a trade intermediary between local suppliers and importers on the African continent, have played a major role in meeting the needs of African traders, delivering them the required products.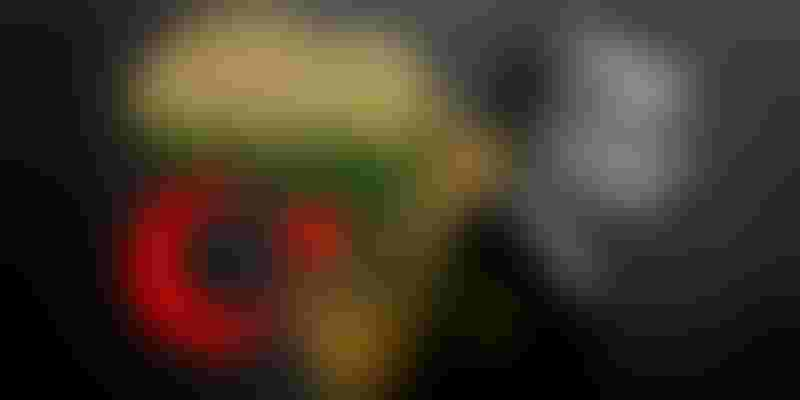 The Most Important Exports of Africa to Turkey
Based on the trade exchanges between Turkey and African countries, and based on the establishment of the interests of the two parties, Turkey is working to import from Africa its need for raw materials and energy sources, and the most important of these needs is related to the oil and gas sector, where Turkey imports from Africa crude oil and various raw materials, such as gold, iron and copper.
Africa's Exports to Turkey
According to official data from the Turkish Statistics Authority, Turkey's import volume from Africa reached $8.3 billion in 2021, with crude oil at the top of exports, particularly from Algeria and Libya, as well as gold, copper and minerals.
The Future of Relations between Turkey and the African Continent?
Many experts expect Turkish-African relations to grow well, and at a level that may reach strategic alliances, based on increased Turkish diplomatic, humanitarian and development activity on the African continent.
In addition to the official, investment and commercial institutions in Africa, many humanitarian developments and relief institutions, such as TİKA and İHH, offer services in the fields of education, health and humanitarian assistance.
The Turkish government also provides many scholarships annually to African students to study at Turkish universities and participate in research and postgraduate studies.
Turkey is politically helping to establish and bring peace to African countries, organizing and hosting numerous conferences supporting the rehabilitation of countries affected by war and conflict, always playing the role of mediator between the conflicting parties, and working with its African government partners to stabilize the country's mutual economic stability and prosperity.
The Best Products to Be Imported from Turkey to Africa
Turkey has become one of the most exported and productive countries in the world, imposing itself as a strong country in the global supply chains of Africa and other countries.
As Africa thrives in raw materials and basic manufacturing materials, Turkey, in turn, has its raw material manufacturing industries, with infrastructure, factories, manpower and accumulated expertise.
Turkey is thus producing and manufacturing everything that is needed in Africa, from food and agricultural products to technology, automobiles and defence industries, with Turkish products exported to Africa covering all different export sectors.
Import and Export Services by Tebadul Company between Turkey and Africa
Tebadul International Trade is one of the most important and best companies in the field of export from Turkey to Africa and has been present at many international exhibitions in Africa to showcase its services and products.
Tebadul International Trade has strong business relationships with many African customers who import Turkish products, being their permanent broker and authorized agent in Turkey.
Tebadul provides professional services due to considerable experience in the Turkish market, and comprehensive and integrated logistics services for those wishing to import from Turkey.
We connect the customer to the source of production or the main supplier, ship goods and follow up customs clearance and packaging procedures so that the products reach the target country at the best possible prices and methods.
Edited by Tebadul International Trade
Did you like our topic? You can share it with your friends
Get Best Services By Register With Tebadul