Guide to the Sunflower Oil Industry and Factories in Turkey
About Turkey's Sunflower Oil Industry and its Features
Turkey is one of the producing and exporting countries of vegetable oils of all kinds, with Turkey's production of sunflower seed oil estimated at 1.5 million tons per year. The Turkish government has recently encouraged farmers to produce sunflowers used in the vegetable oil industry, to make up for the global shortage resulting from the war between Russia and Ukraine.
According to official statistics from the Aegean Cereals Legumes and Oil Seeds Exporters' Association, during the first five months of 2021, Turkey exported nearly 400,000 tons of vegetable oil to more than 140 countries around the world.
During the first five months of 2021, Turkish exports of vegetable oils amounted to more than half a billion U.S. dollars.
Many countries led the importers of Turkish vegetable oils, such as Iraq, Iran, Syria, Libya and many European countries.
Does Turkey Have Self-Sufficiency in Sunflower Oil and Edible Oil?
Turkey's domestic sunflower oil production covers about 50% of the domestic market need, and Turkey relies on compensating for the shortage by importing from several oil-producing countries such as Russia, Ukraine, and various other countries.
This is due to the private sector's control over the production of vegetable oil in the Turkish market, which prefers to export at prices higher than selling them on the domestic market, generating more profits. 
Does Turkey Export Sunflower Oil and Edible Oil?
Turkey is a major source of sunflower oil supplies to many countries around the world, such as Iraq and Syria, and exports about 800,000 tons of vegetable oil annually to different countries.
Turkey's sunflower oil production sector is controlled by the private sector, which produces large quantities of sunflower oil grown within the country.
Can Turkey Contribute to Solving the Problem of Global Sunflower Oil Shortages?
Turkey has considerable and long experience in the production of sunflower oil, and the success of sunflower cultivation in the country is proof that Turkey may be a major part of the world's supply of sunflower oil.
The Turkish government has been keen to encourage Turkish farmers to grow sunflowers and produce them in large quantities to produce larger quantities of sunflower oil, with the Turkish government's plan to raise the country's exports, in addition to meeting the needs of the Turkish domestic market, so Turkey may be a major partner of solving the global sunflower oil shortage crisis.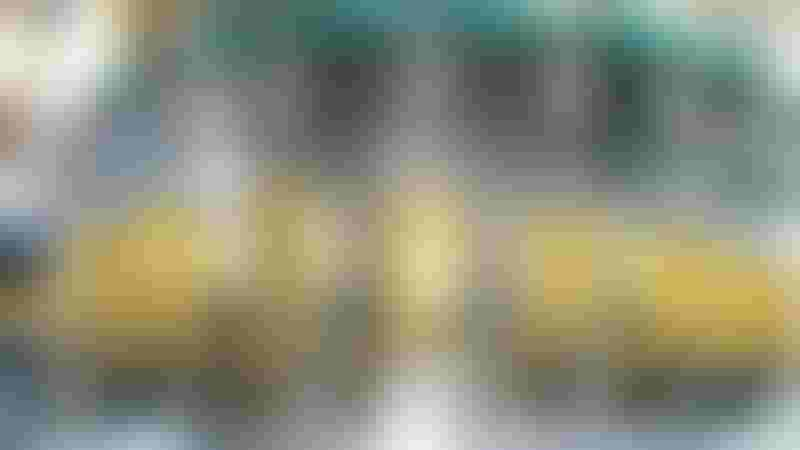 The Best Sunflower Oil Factories in Turkey
- Abalioogluyag
One of the main laboratories in the country produces vegetable oils of all kinds, such as corn oil, soybeans and sunflowers. It also has two production lines in two different regions in Turkey with a total area of ​​about 100 thousand square meters.
- Altas yag
A brand founded in 1957 produces different types of vegetable oil, such as olive oil, hazelnut, corn and sunflower, as well as other food products.
- Altinekinyag
One of the most important and modern Turkish factories, which produces high-quality sunflower oil, follows this brand of the Turkish TORKU group specialized in the production of food of all kinds.
- Aymar
One of Turkey's most famous brands specialized in the production of various types of vegetable oil, which include sunflower oil, vegetable margarine, corn oil, hazelnuts, soybeans and other different types of oil.
Steps and Conditions for Importing Sunflower Oil from Turkey
To complete a successful trade deal in the import of sunflower oil from Turkey, Tebadul International Trade advises you to follow the following steps:
Before you think about sunflower oil, you should choose a trusted trading broker in Turkey
After choosing a trusted trading broker you should travel to Turkey to follow everything on the ground
The commercial brokerage company offers you many options after a field tour of factories and producing companies
The desired product is determined, with advice from the team of the most experienced trading brokerage company in the Turkish market.
The final price, quantities and product specifications are agreed upon
The procedures for receiving the quantity and matching the specifications are initiated
Work on packaging products and then preparing for export
Conduct customs clearance transactions and choose a company and the most appropriate shipping method
Shipping goods and following up their arrival until they reach the desired destination
Average Prices of Sunflower Oil in Turkey (Wholesale)
Turkey competes in sunflower oil prices globally, due to local sunflower cultivation, resulting in low production costs and therefore the possibility of price competition for the global market.
Turkey is gaining another added advantage from its strategic geographical location connecting different continents and territories, reducing the cost of transportation for Turkey's short distance and advanced logistics support infrastructure.
Ways to Get a Commercial Agency for Turkish Sunflower Oil
Commercial brokerage firms in Turkey place Turkish sunflower oil production plants in the hands of their customers wishing to obtain a particular trading agency for their country. Therefore, it is the responsibility of those wishing to obtain a commercial agency from Turkey for sunflower oil to choose the most reliable and experienced trading brokerage company in the market.
The main way to obtain a commercial sunflower oil agency in Turkey, therefore, comes through a commercial brokerage company that performs all legal procedures and applies all the conditions related to the client's access to the commercial agency.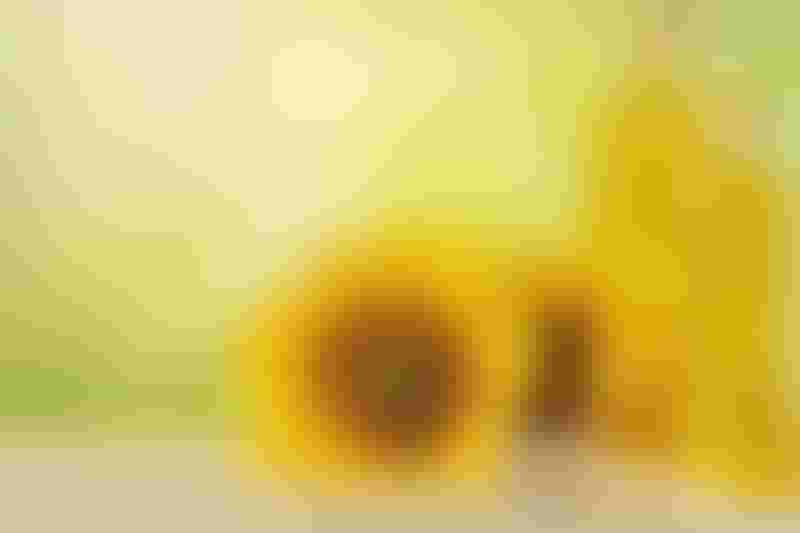 How Can Tebadul Company Help You Import Sunflower Oil from Turkey?
Global demand for sunflower oil has increased, due to a severe shortage of supplies of sunflower oil globally caused by several political and international crises.
This has led to the scarcity of sunflower oil in the global market, where many traders and importers around the world are looking to find several alternatives to import sunflower oil for their countries. Tebadul International Trade works to provide solutions to its customers in providing the required quantities of sunflower oil and shipping it.
Tebadul Company provides them with competitive prices and high quality, with the possibility of registering commercial agencies for Turkish sunflower oil products.
Edited by Tebadul International Trade
Did you like our topic? You can share it with your friends
Get Best Services By Register With Tebadul