Turkey's Soft Drinks Industry and Factories: A Comprehensive Guide 2023
About Soft Drink Products in Turkey
Turkey, like other countries around the world, is home to various beverage and soft drink factories, whether international brands within multinational companies such as Coca-Cola and Pepsi or local companies. 
Local Turkish soft drink manufacturers have taken up a good place in the soft drinks market domestically and internationally.
Soft drinks are among Turkish products exported to different countries around the world, and Turkish soft drink manufacturers give special agencies to customers wishing to import soft drinks from Turkey in particular.
Soft drink manufacturers are working to give their production lines to agents to manufacture their quantities with the required specifications and desired brand.
What Stands out for Turkey's Soft Drinks Industry?
Turkey's soft drinks industry is known for its diverse flavours and quality. Soft drinks are rich in vitamins and some healthy food for the body.
Turkey adheres to local and European health standards, as the European market is one of the most important importers of Turkish soft drinks products.
The most important thing about Turkey's soft drinks industry market is its wide variety, in terms of sizes, flavours, prices and even options, so that those wishing to import from Turkey can take an agency for a particular soft drink and change and modify the name and specifications as they wish.
Thus, manufacturing is carried out by the Turkish company producing for the customer's brand, through advanced production lines and controlled by the required quantities and quality.
Turkey's Most Important Soft Drinks Factories and Companies
Turkey has many companies with advanced production lines for the soft drinks industry, the most important of which have gained local and international fame:
- Sirma Products
A registered Turkish brand, it is one of the most famous brands in Turkey in the mineral water and soft drinks sector with its various flavours and high quality.
- Kizilaymaden Products
A registered trademark of the Turkish Red Crescent Society, which manufactures soft drinks and mineral water of high quality, and parts of sale are paid for the charity work.
- Avsar Products
One of the most famous brands in the mineral water and soft drinks sector in Turkey, it has a large plant for manufacturing and packaging mineral water and soft drinks.
- Kulamadensuyu Products
The company's headquarters and factory in Izmir is one of the most important Turkish companies that produce soft drinks and mineral water of various kinds and flavours.
Average Soft Drink Prices in Turkey (Wholesale)
Soft drink prices in Turkey are among the world's most competitive, due to Turkey's abundant safe drinking water, and Turkey's reputation for its rivers and natural freshwater springs.
Because soft drinks do not require imported raw materials, their domestic manufacturing in Turkey is cheaper and of high quality, so wholesale prices for soft drinks in Turkey for external importers are low compared to many other countries.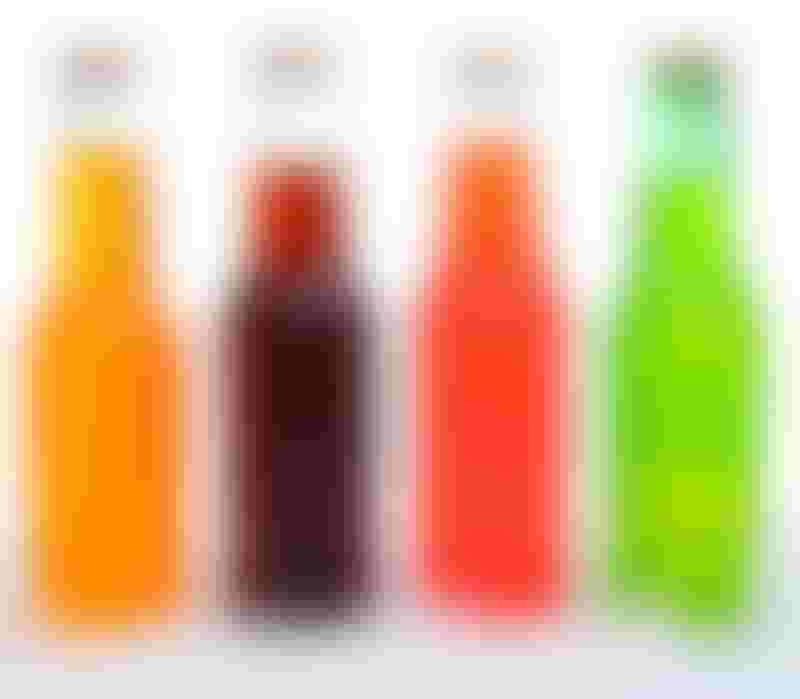 What are the Best Soft Drinks to Import from Turkey?
Soft drinks flavoured with different fruit are the best soft drinks manufactured in Turkey, due to their distinctive taste and special flavours.
Mineral water is one of the best soft drinks that can be imported from Turkey, as well as energy drinks, preferred by young people and athletes.
Ways and Steps to Import Soft Drinks from Turkey
To get the best soft drink from Turkey at the lowest prices and get the best options, you must choose the right broker, which delivers you complete logistics services until you receive shipments in your target country.
To do so, Tebadul International Trade offers you a set of steps that ensure successful trade from Turkey:
Choose a trusted trading broker in Turkey
Travel to Turkey for details
Accurately identify the specifications of the desired product
See the options available and preview the products
Limit options and choose the best
Agreement on the final price and the required quantity
The commercial brokerage company is assigned to follow up on the procedures for receiving goods and conforming to specifications and shipping them.
How Can Tebadul Company Help You Import Soft Drinks from Turkey?
Tebadul International Trade offers many of Turkey's main soft drink producers and suppliers to its customers.
Tebadul offers the best services and specifications at the best prices, works on the sponsorship of the customer's production agreements, and arranges transactions to obtain exclusive commercial agencies of Turkish brands.
Tebadul International Trade offers many other services, such as packaging, customs clearance, and air or sea freight, based on its extensive experience in the import, export and shipping market from Turkey to various countries of the world.
Edited by Tebadul International Trade
Did you like our topic? You can share it with your friends
Get Best Services By Register With Tebadul