Routes and Shipping Rates from Turkey to Kuwait 2022
Shipping Routes from Turkey to Kuwait
Trade between Turkey and Kuwait in 2018 reached $678 million, and the two countries are seeking to increase their trade volume to $1 billion annually, with the mechanisms facilitating this goal arranged through the Turkish-Kuwaiti Business Council and the meetings of the joint economic committee between the two countries.
Bilateral economic relations between Kuwait and Turkey are among the relations to be emulated globally in the extent of understanding and harmony, as statistics indicate that more than 300 companies are operating in Turkey with Kuwaiti capital; companies have made direct investments in Turkey worth $1.7 billion.
Turkish companies had a share in winning Kuwaiti tenders, with Kuwaiti tenders based on Turkish companies amounting to $7 billion.
Official data confirmed that the most invested sectors of Kuwaitis in Turkey are real estate, finance, tourism and trade, where Kuwaitis are considered one of the most Arab nationalities buying real estate in Turkey after Iraqis.
The largest Arab financial investment in the Turkish banking sector is a Kuwaiti investment through Kuwait Turkish Bank, one of Turkey's most famous private banks within Turkey.
Due to the exemption of Kuwaitis from the visa to Turkey, and in return the Turks were granted a visa to enter Kuwait upon arrival, the number of Kuwaiti tourists visiting Turkey reached nearly 300,000 by the end of 2018.
Kuwaitis import several products from Turkey, the most important of which are carpets, floor coverings, iron and steel, land machinery, accessories, machinery, spare parts and textile.
The transport and shipping sector between the two countries is active in the volume of commercial and economic activity, and perhaps the most important shipping methods currently used to transport goods between Turkey and Kuwait are air and sea freight methods.
Sea Shipping from Turkey to Kuwait
Turkish goods are shipped to Kuwait through Turkey's various ports overlooking its four seas and then pass through the Suez Canal to the Indian Ocean through the waters of the Arabian Gulf to Kuwait.
Airfreight from Turkey to Kuwait
Goods and cargo are shipped from Turkey to Kuwait through Turkey's commercial airports, the most important of which is Istanbul's Ataturk International Airport, which is dedicated to international cargo.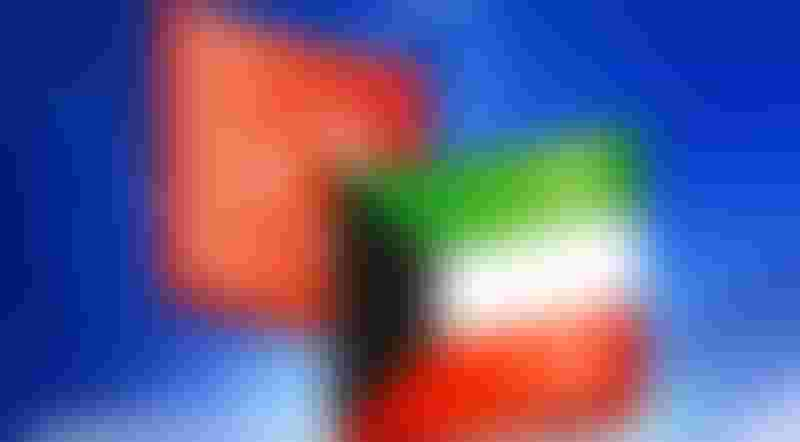 Prices and Shipping Costs from Turkey to Kuwait
The prices and costs of shipping goods from Turkey to Kuwait vary depending on the time or type of shipping method, in addition to the company chosen for transport, but in general, it can be said that the fastest routes used for shipping between Turkey and Kuwait are air freight, and the least expensive method is sea shipping.
The role of commercial brokerage firms operating in Turkey is to provide the cheapest prices and offers for air or sea freight from Turkey to Kuwait. Tebadul International Trading works through its important business partnerships with many shipping or air shipping companies in Turkey, providing the best offers and prices to its customers.
Shipping Conditions from Turkey to Kuwait and Required Papers
Turkey adheres to international standards of world trade, in addition to standards for Turkish products related to product safety and quality before export. Several papers need to be extracted before export from Turkey within routine conditions for the completion of the export process, and these papers are extracted by commercial brokerage companies within the logistics package they provide to their customers.
The Best Shipping Companies from Turkey to Kuwait
Due to Turkey's strategic location on the global supply chain road, as well as being one of the economic countries with a high export volume, international and domestic shipping companies and logistics companies are active in Turkey.
Commercial brokerage firms operating in Turkey compete with each other, so those wishing to import from Turkey will have to choose the most experienced and honest trading broker.
Tebadul International Trading company is one of the most important commercial brokerage companies operating in Turkey, providing its logistics services to customers wishing to import from Turkey with the utmost accuracy, honesty and professionalism.
Tebadul International Trading Company connects the customer to the product source of the commodity, giving him more than one option and helping him to collect the best options available
 In addition, we offer packaging services, customs clearance, trade representation and sea shipping or air shipping with the best prices and offers.
We have business partnerships with many shipping companies, suppliers and producers.
Edited by Tebadul International Trade
Did you like our topic? You can share it with your friends
Get Best Services By Register With Tebadul