Children's Confectionery Factories in Turkey
What Stands out for the Children's Confectionery Industry in Turkey?
Turkish products of various kinds are known for high quality, competitive prices, and acceptance in the international markets, as a result of the Turkish government's orientation towards raising the volume of the country's exports and increasing production rates.
Turkey has become one of the world's major producers of sweets of various kinds, competing globally in the production of various types of sweets, with many several brands in the confectionery industry.
Turkey makes sweets for all age groups, mainly Eastern and Western sweets, such as chocolate, jelly, fruits, and various children's sweets such as popping and traditional candies.
Turkish companies that manufacture children's sweets have left their mark globally and locally, with many innovations in shapes, food and ways of eating candies.
Perhaps the most important features of the children's confectionery industry in Turkey are as follows:
Its components do not harm children in the near or far future, as they are commensurate with global health standards
Children's confectionery products in Turkey are fully included in halal products that are proportionate to Islamic law, and that do not contain fat, pork and its derivatives, or alcoholic beverages and others.
The possibility of manufacturing within a custom name (as desired by the customer) and obtaining a commercial agency
Competitive prices and quality, in addition to low transportation costs due to Turkey's distinctive geographical location
Top Children's Sweets to Import from Turkey
Turkish factories produce most of the world-recognized types of children's sweets, with several different types, the most important of which are:
A candy that pop in the mouth when eaten by children, giving fun and entertainment, witnessing great demand by importers worldwide.
It is a soft dessert with different flavours and shapes, such as fruits, soft drinks and others.
Hard candies are made from sugar and produced in a variety of shapes, flavours and colours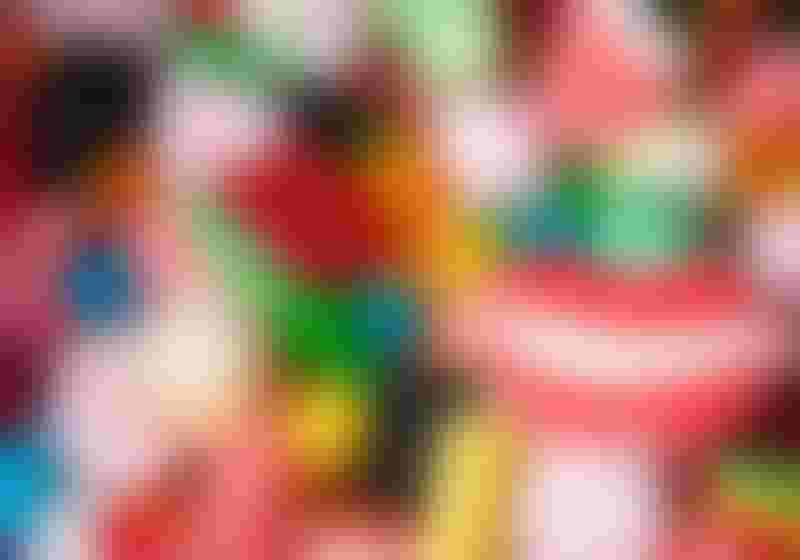 The Most Important Children's Confectionery Factories in Turkey
The factory was founded in 1992 in Istanbul, one of the most famous Turkish factories producing candies and children's sweets. The company owns a lot of registered trademarks for children's sweets, and it exports its products to more than 65 countries around the world.
One of the oldest factories operating in Turkey in the production of candies and children's candy, the factory was established in 1952 in Konya, one of the largest factories in the country, which has a huge production capacity of up to 25 thousand kilos of sweets and candies per day.
One of the children's candy factories is famous for manufacturing lollipops, which is one of the well-known types of children's candies. The factory has been operating for more than 49 years, featuring manufacturing many brands of candies and sweets for children.
Average Prices of Children's Sweets in Turkey (Wholesale)
There is high demand by international importers for the purchase of children's confectionery products from Turkey, thanks to acceptable prices and high quality. 
The wholesale prices of children's sweets in Turkey are cheap compared to others around the world, with high quality, following health standards.
How to Get a Commercial Agency for Turkish Children's Sweets Products
Turkish children's confectionery factories are working to raise the volume of their exports by raising the volume of production, as well as giving special commercial agencies to international importers.
The production lines of Turkish companies produce candies and sweets with private specifications and special for importers.
Tebadul International Trade sponsors contracts of commercial agencies between importers and production lines and connects importers directly to production lines.
How to Import Children's Sweets from Turkey and Conditions
Commercial brokerage companies can overcome all obstacles to complete a successful import process and form a profitable trade deal for importers from Turkey.
They provide integrated logistics services; including connecting importers to manufacturers, shipping to different destinations, getting the best prices and products, providing the best offers, consultancy services, sponsoring legal contracts and customs clearance.
For this reason, we recommend choosing the best commercial brokerage companies operating in the country, to be able to implement a profitable trade deal and achieve the best available profit options.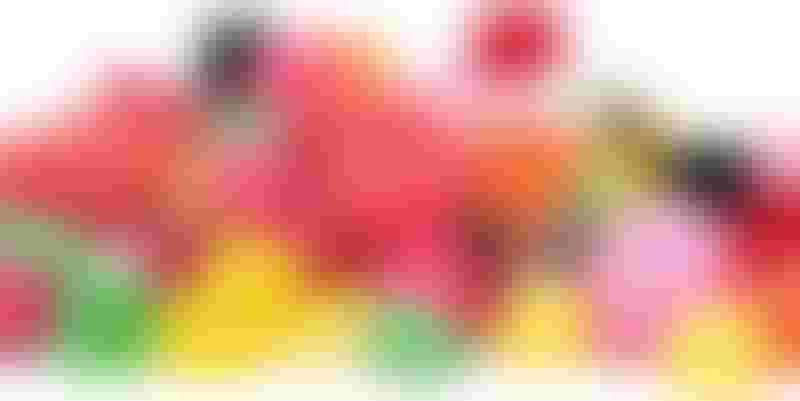 How Can Tebadul help You Import Sweets from Turkey?
Tebadul International Trade is one of the best commercial brokerage and shipping companies operating in the Turkish market; the company has business partnerships with many important producers, shipping companies and various Turkish factories.
It provides full logistic and consultancy services regarding the import of products from Turkey, including children's sweets. The company has exclusive agencies to many factories and production lines for the manufacture of children's sweets.
Tebadul has profound experiences in exporting many different types of children's sweets to many importing customers around the world.
Edited by Tebadul International Trade
Did you like our topic? You can share it with your friends
Get Best Services By Register With Tebadul