Cosmetics Industry and Factories in Turkey
After Turkey has proven its worth in all fields, it has become natural that the demand for cosmetics of various kinds, whether cosmetics or perfumes of all kinds, to be exported to many international destinations, has increased.
With the booming market for importing beauty products from Turkey and the acceleration of the demand for Turkish products in general, many factories and brands have become famous.
About Cosmetic Products in Turkey
It cannot be said that this industry has been rooted in Turkey since ancient times, but this industry has won consumer confidence in a short time, as Turkish cosmetics are currently equal in quality to the most famous international products known for their high efficiency and quality.
Turkish cosmetics products feature two main things: quality, and competitive price.
There is no doubt that these two criteria are one of the most important things that investors consider, so Turkish cosmetics have witnessed demand in most of the global markets.
Advantages of the Cosmetic Industry in Turkey
There are a wide variety of products, whether artificial or natural, compatible with global standards, and competitive in price to an acceptable extent. There is a surplus in natural distinctive types that include high-quality elements, and good types with medium cost.
Best Cosmetics Factories in Turkey
There are many types and brands of cosmetics registered in Turkey, some of which have gained fame in the local market, and others have become famous worldwide.
Some of the most famous cosmetics factories and companies are:
BAMBİNO Cosmetics Company is one of the companies producing cosmetics, and it also works in the sector of cotton sticks, and sponge pieces necessary for makeup, and is based in Kahramanmaras.
BEBAK COSMETICS cosmetics and make-up company, based in Istanbul.
ORGANİKA Company for the manufacture of synthetics for hair and body care in Turkey.
TUNA TECHNOLOGY Cosmetics, based in Tekirdag.
Istanbul-based company GUİZ, which owns the NOTE brand, with a license from one of the most important Italian brands.
GULSAH for the manufacture of exfoliating and skin care products.
BUNKAR, which manufactures the famous PASTEL brand and exports it outside Turkey.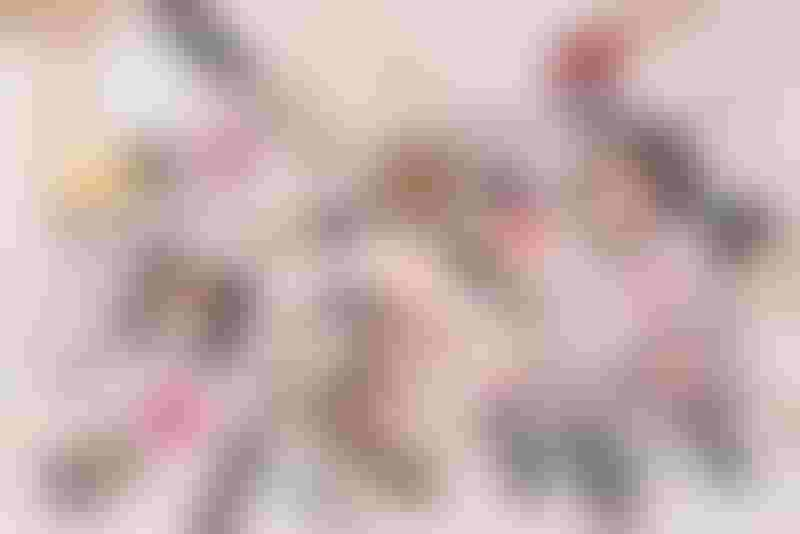 Get the Agency of the Best Cosmetic Brands in Turkey
There are famous makeup and cosmetic companies in Turkey that market Turkish makeup products inside and outside the country.
You can contact Tebadul International Trade to obtain an agency for Turkish cosmetics, where the company can be an intermediary to obtain the agency of the most famous makeup and skin care materials companies in Turkey.
Average Prices of Cosmetics in Turkey (Wholesale)
The prices of beauty products in Turkey are classified as acceptable and fairly cheap, with many varieties.
To answer your inquiries regarding the wholesale cosmetic prices you would like to find out about or to see the latest in this field, you can contact the consultant of Tebadul International Trade. He provides you with complete information on the finest details necessary to complete your business and your profitable investments in all Turkish cosmetics and products.
Steps to Import Cosmetics from Turkey
Those wishing to import goods from Turkey can follow one of two ways:
You can come to Turkey and visit the most important specialized markets and companies producing cosmetics. Then you need to choose the products, pay for them and process for shipping.
You can deal with an intermediary that carries out the business process on your behalf, whether that entity is a person or a company. We highly recommend choosing companies as they are safer.
Tebadul International Trading Company has taken it upon itself to facilitate the trade and import of products from Turkey, with full readiness to secure what you wish to import and ship of the best products of Turkish companies and factories, and to provide the best suitable offers to all customers.
How Can Tebadul Help You Import Cosmetics from Turkey?
Tebadul International Trading Company provides importers with everything related to the import services of goods and beauty products from international Turkish brands, such as packaging, customs clearance, providing appropriate shipping offers, and studying feasibility.
We are also keen to provide all the supplies for the import process with the possibility of securing different types and quantities remotely, without the need for the importer to come to Turkey.
We also offer you the best Turkish products that you order, from the most famous suppliers, with the possibility of providing special and exclusive agencies, and securing your required goods, according to a working mechanism that ensures the achievement of the best results at the lowest cost.
Edited by Tebadul International Trade
Did you like our topic? You can share it with your friends
Get Best Services By Register With Tebadul